Community at CPX: Behind the Scenes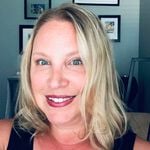 edited December 2022
in Blog
Connected Planning Xperience (CPX) has descended upon San Francisco this week, and the team has been hard at work, bringing the best of Community to attendees. After months of prepping and planning, the best part is finally here—connecting with customers and partners, in person, for three whole days! Check out this behind the scenes view of what we've been up to.
Who doesn't love a good giveaway after taking in all the knowledge provided at the displays on the conference room floor? Attendees can enjoy a classic when they stop by the Community booth and leave with trading cards and chewing gum. If you weren't able to attend the event in person, just take a look at the smile on Community team member Emily Dunn's face as she diligently preps the takeaways. CPX is high-energy fun from beginning to end.
If you've ever worked at or attended a conference, you know it takes a village to bring the entire event to life. Our Community "village people" were so excited to have such a great opportunity to connect with attendees. Community Senior Director Francis Murphy and Community Experience Manager Emily Dunn spent the day meeting a full house of attendees, educating them on the many benefits of Community. 
User Groups are a great way for Anaplanners to connect all year long. This year we launched the inaugural User Groups Live! event, and this week we emphasized the benefits of User Groups and answered all your questions. Visitors were also able to share their locations with other attendees by pinning them to the map. Check out the map so far—and it's just getting started!
CPX wouldn't be complete without words of wisdom from our very own Chief Planning Officer, Simon Tucker. A packed room enjoyed hearing insights on "empowerment culture" from the ever-engaging and energetic Simon. Fun fact: Simon Tucker is Anaplan's employee #5. 
The experience hall was buzzing with activity, and the Community booth was no exception. Check out our friends from the HyperCare team in the background, talking about the benefits of our premium support program. It was a busy day for the team, but there was no better place to be than with this highly-engaged group of people, excited and passionate about Anaplan. Even the unseasonable San Francisco heat couldn't slow them down!
The team will be back in action tomorrow, ready for more fun at CPX. Do you have a standout moment that mattered during the day's events? We want to hear from you. Please share in the comments below. 
Comments