Community Catch-Up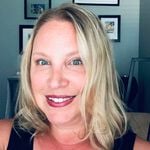 We get it. You're busy! You don't always have time to read everything that comes your way. That's why this week we're bringing you a highlight-reel of the latest happenings in Community. Got a few extra minutes? Click the links below to get the full story.
What's New?
| | |
| --- | --- |
| | Level 2 Model Building training program is here! Designed like a real-world implementation, this training builds off of basic skills learned in Level 1 Model Building and expands with guided activities in working with a data hub, using model-to-model imports, setting up processes, and creating formulas. |
| | Have you seen the latest Ask Me Anything (AMA)? Senior Director of Product Management Simon Ritchie talked about Anaplan's New User Experience (New UX). But that's not all! The AMA section has been revamped to bring you an improved way to easily find relevant topics and answers. |
| | It's all in the name when it comes to Best Practices—designed to provide Anaplanners with the best way to use the platform. We're always adding new articles to ensure you have the information you need to master the art of model building. Check out the latest additions:  |
We're Growing 
As the Community grows, so does our team! We're here to here to support you, help you get engaged, and provide you with valuable content in all phases of your Connected Planning journey. Introducing:
Yelena Kibasova, Community Content Associate.
Yelena has an impressive background in creating engaging content and overall content strategy. She can also teach a mean Zumba class and plays hockey.
Hannah Tammen, User Groups Program Coordinator.
Hannah is a natural connector and is excited to bring her customer-first approach to the popular User Groups program. She's going places—currently training for her first half marathon.
Jamieson Copeland, Associate Community Video and Content Producer.
Jamieson is a storyteller and excels at creating engaging videos. As the newest team member, he's jumped in with both feet. He's currently on his first big Anaplan adventure, helping to bring User Groups Live! to Singapore. 
Get Excited!
We continually strive to bring the Community valuable content and an optimal experience. Here's a sneak peek at what we're working on now. 
Community newsletter: Registered Community members can stay up to date on the latest happenings through a quarterly newsletter delivered right to their inbox. 
Community redesign: Your Community experience today is good. The future will be even better!
Program updates: We're designing even more ways to engage and get recognized. Friendly competition, anyone?
We love to hear from you—tell us what you think. How do you use Community today? What else would you like to see? Share your feedback in the comments below. 
Tagged: