Community 2019: A Year to Celebrate!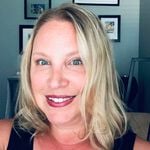 Anaplan's Community is the place to be for Connected Planning conversations, and 2019 was no exception. But don't take our word for it. The numbers speak for themselves! Supporting, inspiring, and connecting Anaplan's ecosystem of model builders and end users is our end game. Mission accomplished. Here's a look back at how we expanded and improved from 2018 to 2019. 
 

 
Community grew by leaps and bounds last year, with 11,750 new members. Members were active and engaged, visiting Community more than 850,000 times and spending 2.8 million minutes online. A growing Community contributes to expanded conversations, providing a multitude of opportunities to collaborate, connect, and contribute. 

Providing an optimal user experience means refining Community in big and small ways all year long. Efforts to provide members with the best way to find just what they needed in the most efficient way paid off with a 96 percent increase in page views and a 49 percent increase in unique page views. Members come to Community for a variety of reasons, stay to explore beyond their initial need, and come back for, in a word—value. 

Community members were highly engaged last year, participating in lively forum discussions that led to an increase in accepted solutions—up 185 percent from 2018. Solution views overall increased by 69 percent. Forums are consistently a  top-ranked destination in Community, providing an easy and effective space to ask questions and get answers quickly. 

Members come to Community to connect and collaborate. Forum discussions are happening every day, providing reliable answers to questions in a timely matter. In 2019, the time it took for members to get the first reply to a posted question decreased by 57 percent. That means members were able to overcome roadblocks and get back to business—fast. 

The Community Boss program launched with 12 Community Bosses recognized for their advocacy and overall superior Community participation, both online and offline. Community Bosses excelled by demonstrating their expertise in driving knowledge sharing in Community last year. We just recently announced the newest Community Bosses. Will you be next?

45 User Group Meetup events happened across the globe with more than 800 attendees connecting on a multitude of Anaplan topics. 9 new User Groups were established last year bringing the total to 35 User Groups with more than 1,000 members. Anaplanners continue to rave about the benefits of connecting in person with Anaplanners everywhere.
User Groups Live! launched in the U.S. with four global events, 1,152 registrants, and 600+ attendees—a huge success! Attendees had the opportunity to hear from some of the best and brightest Anaplanners around the world, exceeding expectations and paving the way for more global events like this in 2020.
 
 
We want to thank the entire Anaplan Community for a phenomenal year. Your contributions are what make the Community a valuable resource in the Connected Planning journey. That's commendable! 
2020 is off and running, and we hope you're enjoying the lastest updates to Community. Your feedback is key to where we go from here. Tell us how Community supported you in 2019, and let us know your thoughts on the current experience in the comments below. 
Comments