AMA with Frank Calderoni: The Future of Anaplan is Clear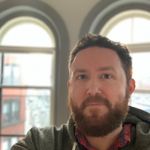 In our latest Ask Me Anything session, Anaplan CEO Frank Calderoni talked about the future of the Anaplan platform and answered your questions in an exclusive week-long event. Frank shared his excitement about the new user experience and mobile interface, platform connectors, and AI and predictive planning capabilities.
**Our live Q&A window is now closed. Please see @frank_calderoni's answers in the comments below.
Comments