OEG Best Practice: Implementation best practices: Leveraging personas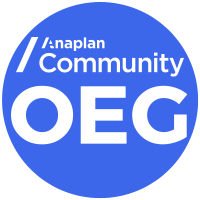 If you are transitioning from Classic to the UX, you may have read this article about our recommended methodology: U.S.E.R. (Understand, Sketch, Execute, and Repeat).
One of the key concepts during the Understand phase is to really get to know your users. For this, we recommend a classic UX tool: Personas.
Personas
What are personas, and why are they so useful to define at the start of your implementations?
Personas are fictional representations of the actual users for whom you are building. They are based on a set of common behaviors, actions, and expectations. Creating personas will help you understand your users, standardize their needs, and get to solutions faster.
In the context of the UX, personas are critical for the following reasons:
The UX is highly collaborative.

Understanding how different personas use data will help create great app experiences.

The UX is on the go.

Mobile is different than the web; Understanding what personas might use it—and how—is the key to a great experience.

The UX is highly personalized.

It is specifically designed with different users in mind, so personas can really help make these experiences great.
Learn more about the UX. 
Getting Started
Now that we have more insights on the concept, where do we start?
We recommend starting with the people who will be using Anaplan. Get together with the project team and walk through the process to be supported in Anaplan step-by-step. Each action will be performed by a person; these will form the backbone of your personas. You may start off by thinking about the job title or their user role in Anaplan, but we want you to think more broadly than that.
With the process laid out, it's time to find common ground:
Group people by common behaviors (actions, expectations, goals, and frustrations).

e.g., sales managers, finance managers, and supply chain managers will be interacting with the platform in similar ways and can be grouped under a Decision Maker persona.
Example of Persona mapping
Once your groups are more defined, move on to the finesse work.
We recommend these three steps:
Step 1: For each persona, take a deeper dive into their goals and frustrations.
Don't be afraid to deep dive into the frustrations. This will have more impact on your users when you address them and provide a solution.

Can the UX help streamline the process?
Gain efficiency?
Reduce the steps?

Don't forget to support their goals. Be sure to transition previous wins for your users from classic to the UX.
Step 2: Add logistical details.
What is their behavior within the Platform (contributing, modeling, visualizing)?
What is their job title(s)?
How often are they in Anaplan?
Which device are they using; are they primarily on the go, or at a desktop?
What is their complexity of use? Are they just visualizing data or doing complex analysis?
How familiar are they with Anaplan?
What other personas are they interacting with?
Pro Tip: Add a picture and an easy-to-remember name.
You are creating a fictional identity that is not linked to a real person. This gives you a degree of freedom to dive into frustrations without associating them with a specific person.
Step 3: Put it all together
Pulse check your persona with your users.
Set up a regular feedback loop to ensure your assumptions are still valid.
Start with no more than six personas; if you have more, you may be over-complicating the process.
Pro Tip: Share your personas widely.
Make sure the whole team knows and uses them. This will facilitate all future conversations about needs and wants.
Here are 3 examples of personas we are using daily at Anaplan: 
Briana, the Builder
Kiran, the Contributor
Rich, the Executive Reviewer
Are you ready to start using personas? Or, are you already using them?
Let us know your thoughts in the comments below.
Author
Contributing authors: AJ Balsamo, Alicia Crowther and Pam Polizzi.
Tagged:
Comments