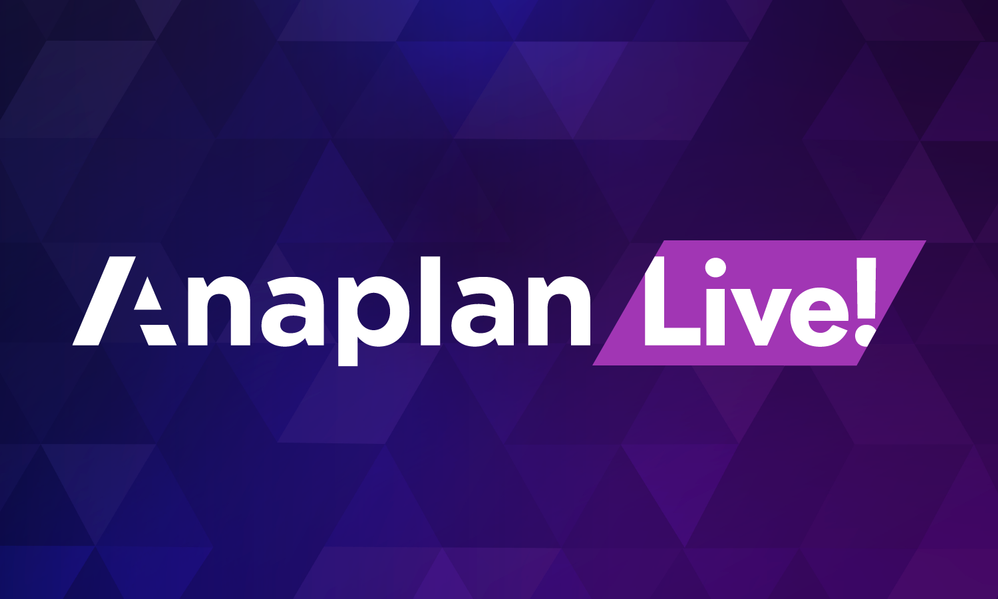 Anaplan Live! brought together Anaplan leaders, experts, Certified Master Anaplanners, and model builders of all kinds, from across the globe to learn, connect, and network.
In these sessions, you'll learn what's new and what's next for Anaplan, gain career path guidance for modelers at all stages, and best practices for newer features like Transactional APIs, Management Reporting, and the new modeling experience.
Below you will find recordings from our tenth Anaplan Live! held in November 2021.
To view highlights from our in-person Anaplan Live! held in June 2022, please click here.
Anaplan Live!
Valuable insights from top Anaplan experts and thought leaders.
Discussion List