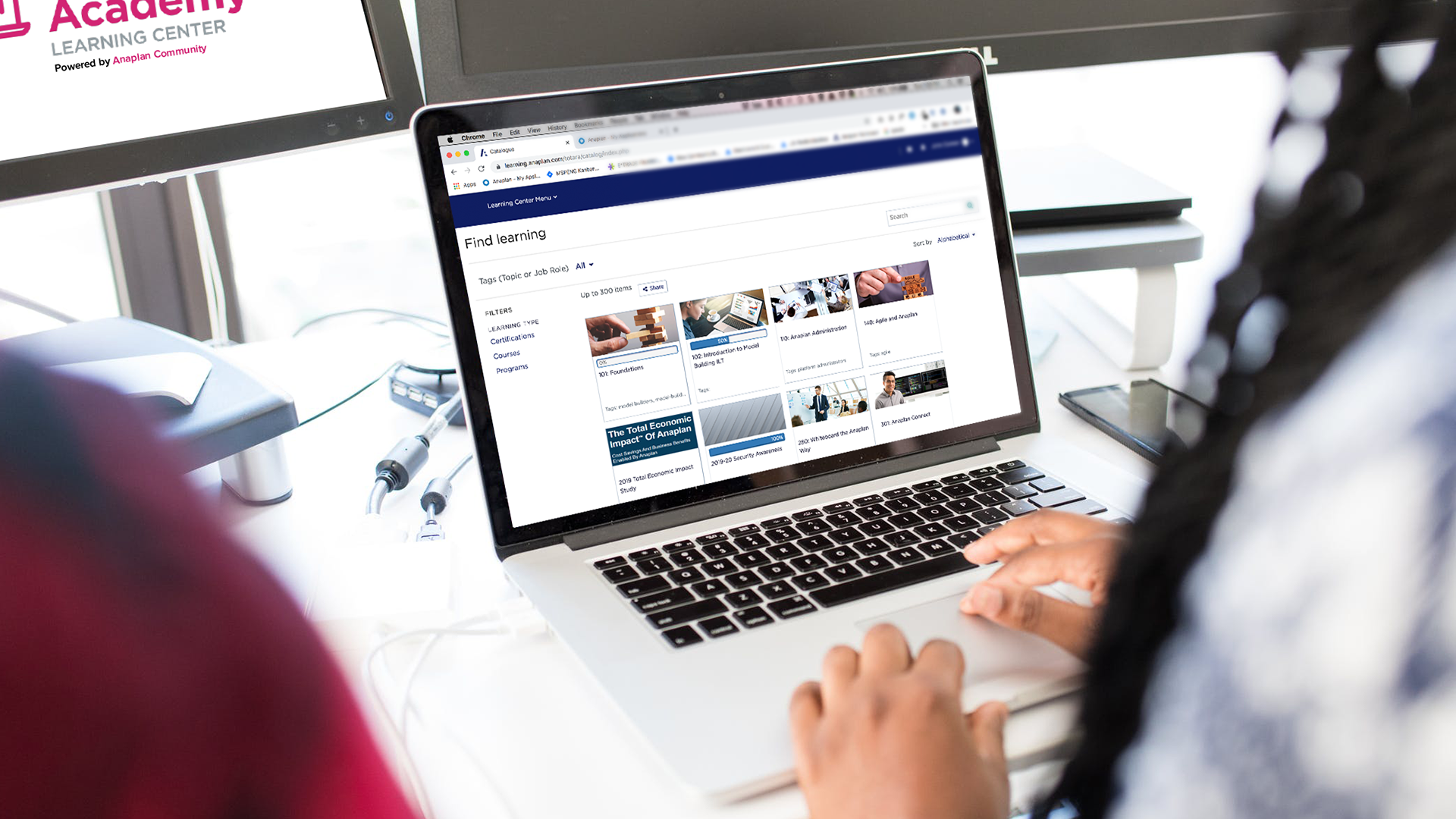 The Anaplan Academy is where you come for everything you need to know to be an Anaplan model builder, solution architect, or informed end user. From a basic introduction to Anaplan through the Essentials to advanced model-building skills, everything you need is here.
The Academy team works closely with our product team, partner success managers, alliances, and customer success to ensure you know how to use your models, and to bring model builders the latest innovations and best practices. Whether you want to take on-demand training at your own pace, or register for an in-person training class, you're in the right place to start or continue learning!
Enroll in our online training courses in the Anaplan Learning Center to level-up your model builder expertise. Featured, available training includes: Level 1 and Level 2 Model Building, Anaplan's New UX course, Anaplan Essentials, Center of Excellence.
Academy
Ready, set, learn! From beginner to advanced, find courses at your fingertips.
Category List