The Certified Model Builder Certification Pathway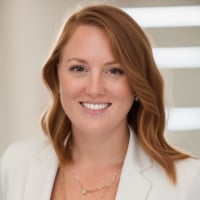 Certified Model Builders are a key component of the Anaplan ecosystem. They have experience manipulating data in spreadsheets and running data analyses with large data sets, as well as modeling in Excel or other multi-dimensional modelling tools.
Successful Model Builders will have years of supporting FP&A or Sales finance business functions with a working knowledge of end-to-end business processes, and experience working with a focus in data reporting and/or technology.
So, what is your first step in becoming certified?
The Certified Model Builder certification requires the completion of Level 1, Level 2, and The Anaplan Way courses.
Step 1: Level 1 Model Building       
After completing the Level 1 Model Building training program, you will be able to: 
▪️ Identify the elements of DISCO (Data, Input, System, Calculation, and Output modules) in a model schema diagram.
▪️ Build a model in Anaplan that includes list hierarchies, modules, line items, and formulas.
▪️ Import data into a model and much more.
Step 2: Level 2 Model Building
After completing the (NMX) Level 2 Model Building training program, you will be able to:
▪️ Explain the elements of an Agile Implementation Methodology.
▪️ Build a Data Hub model and dynamic charts.
▪️ Identify when to use numbered lists and much more.
Step 3: The Anaplan Way
This course will introduce the fundamental concepts and key activities necessary for a successful Anaplan implementation.
Get Started Today!
If you are NOT an Anaplan customer, employee, or partner, you will need to apply to one of our Talent Builder programs for temporary workspace access to complete the training courses. Please visit the Anaplan Talent Builder Community page for more information and how to apply.
Anaplan customers, partners and employees can create an account in the Learning Center to access our catalog of free on-demand model building courses and register for instructor-led workshops for Level 1 and Level 2.