Management Reporting - How to handle Icons and Shapes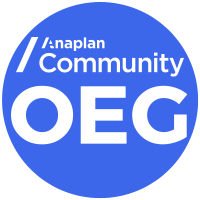 With Management Reporting, creating visually appealing reports is even easier.
Find below our recommendations to handle icons and shapes in your reports to make them "pop".
Icons
There are a lot of websites providing free or subscription-based icons available for download and some even allow to change the colors and background of the icons.
Here are some of the links we are using:
Shapes
Shapes can be created using PowerPoint or Lucidchart.
PowerPoint
There are various advantages in using the Microsoft PowerPoint. It comes with over 90+ built-in shapes to choose from so it's easy to create one with just a few clicks and converting them into an image. In addition, PowerPoint allows easy customization.
Check out this article on PowerPoint - 12 Creative ways to use shapes
Lucidchart
Lucidchart is a web-based proprietary platform that allows users to collaborate on drawing, revising and sharing charts and diagrams. It provides with pre-made shape libraries and makes it easy to create your own custom shape libraries with imported and custom shapes.
Check out this article on Lucid Chart Tutorial - Create Custom Shapes and Custom Libraries
Hosting sites
Once you have your icons and shapes, treat them as images.
We recommend reading this article to know more about hosting images.
Got feedback on this content? Let us know in the thread below.
Contributing authors: Edgar Gomez and Jamie Gargette.
Comments