How to pickup value from a cell and populate next column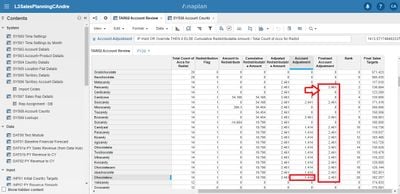 Kindly refer attached screenshot. Am trying to figure how does one populate the boxed column with the value in the cell (1,414). I am already able to do something by looking up a SYS table I constructed but the problem is I can't seem to figure out the right formula to use which should be to pick up the value 1,414 which corresponds to Rank 20 in the Rank column.
Any ideas much appreciated.
Kind regards,
Clarence 
Tagged:
Answers