10 things you didn't know about Management Reporting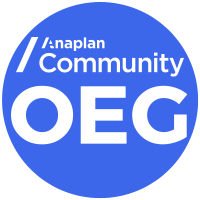 Ready to leverage our new exciting Management Reporting feature?
Here are 10 tips you may not know and can help you create magnificent reports:
Include a module in your text card configuration to link to your model periods, module dimensions or line-item data to make your titles dynamic.

With a simple right click after selecting multiple cards (CTRL / CMND + Click), you can easily align cards top, bottom, left, or right. 

Adjust your slides to fit your desired display! Change your output page size, add a background color, or flip the slide orientation. Be sure to confirm your layout; print to PDF to check your work. You can also use your PDF viewer to rotate individual slides after printing.

To get the best results from your images, shapes, and icons, think about how you will be layering those cards. Be sure to set appropriate transparency level & background.

Right-click on any card to send to back and bring to the front to effectively layer your cards. Create butterfly or nested tables using this technique to align to tables with the same lines or dimensions in the rows. Or try adding an image as your background.

Use your image scaling options in your card configuration to stretch or scale your images. Stretch is great to fill an entire page, or for shapes, scale works well for variable images that may be slightly different sizes.

Duplicate your cards, duplicate your slides or duplicate your full page. Build page templates or reuse elements on your slide for faster slide building!  

Reorder of your context selectors to make your slides easier to navigate and more consistent. Look for Reorder in your Edit Selections menu.

Give your tables more visual appeal, try applying the available pre-canned themes. Check out the Format options in your Table Card Configuration menu.

Select and move multiple cards at once. CTRL / CMND + Click on the outline of each card you want to move and use your keyboard to arrow the cards to their final location.
Have you found other tips while using Management Reporting? Share them in the comments below.
Contributing author Elizabeth Schera.
Comments