Level 1 Exam - Model Building Activity 4 importing data into SYS08 Employee Details Module
Hi Team,
I need your help on this data importing.
I have downloaded the Employe Details by Role.txt file but, I see the data is not being mapped correctly into the SYS08 Employee details module.
Downloaded CSV format :
I have tried by converting CSV to txt format. Still the data is not being mapped properly while importing.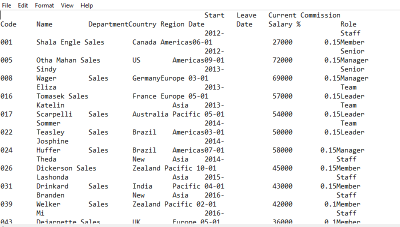 Comments