Community update: Navigation and Support improvements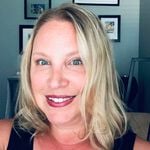 edited January 11
in Blog
In Community, we're continuously looking for ways to improve member experience —providing an engaging space for connection, learning, and solutions. From the latest UX Designer hub Spotlight to a new Center of Excellence customer story to an ever-expanding 'How To' repository, we've got you covered. Most recently, we've made updates to Community top navigation — enhancing your ability to find information quickly — and we've launched a new Support experience — providing a new-and-improved path to find answers to frequently asked support questions.  
Visit the new home for Support
How can we help? Getting you answers quickly and easily is a top priority, and the new Support space is designed to deliver on that goal. Navigate from 'Support' in the top menu of Community, then follow the link on the landing page to browse by topic, explore trending documentation, or view official documentation, such as:
Common issues
Popular articles
Helpful resources
You can also continue to engage with the Anaplan ecosystem by viewing additional resources in Community — including our Knowledge Base articles, forums, and Persona hubs —all designed to meet you where you're at in your journey, supporting you to get back to business quickly.
Experience an improved navigation
We continuously review the member experience, asking — am I able to logically and easily find the content I need? The revised 'Resources' and 'Connections' sections in Community top navigation have been reimagined to answer 'yes' to this question.
Under Resources, find key programs designed to recognize, reward, and engage members. Additionally, learn how to easily contribute content and explore the Community blog and video learning opportunities. Got a great story to share? Community value increases exponentially with every share! We've got new opportunities to share coming soon, like quick-hit videos, as well as foundational content opportunities, such as the blog and technical content contributions.
We value your feedback. Let us know what you think about these changes in the comments below.
Tagged: