The art of the possible: Predictive profitability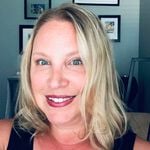 Achieving and maintaining predictive profitability is a common strategic imperative. Anaplan can help organizations with this strategic imperative more effectively manage and optimize their margins. Doing this effectively crosses finance, sales, supply chain, and marketing. Anaplan allows each part of the business to collaborate in one platform.
In this example, the fictional Hallaway Company—a leader in golf products and software—has experienced hypergrowth but is now looking to the future and managing the company more around profitability. Today's example demonstrates how Halloway leverages Anaplan to more effectively manage their margins. Listen and learn how each role is impacted and see how they are set up for success! 
Marketing manager: As a marketing manager, I need updated information from my finance business partner. I am able to immediately pull the results of finance plans when complete, allowing me to immediately take action against my marketing plan — activating promotions to see how they impact against a stated goal, while addressing poorly performing campaigns to get back on track.
Sales leader: As a sales leader, I'm focused on addressing any gaps to hit my target. I need to accurately forecast my business in line with promotions in this highly-promotional business.
Sales rep: I am the face of my company to our customers. It's critical for me to know which promotions are running, when they are running, and which SKU's are affected by the promotions. Anaplan allows me to see everything I need to see and get back to talking to customers.
Demand planner: I need to combine a scientific view of demand, along with a sales and marketing anecdotal view of where we're going to be. Anaplan allows me to look at the total impact to generate a consensus demand.
Supply planner: I need to look at different options and scenarios that exist to fulfill demand. Anaplan allows me to run different scenarios to meet needs. As a supply planner, I can also collaborate externally to fulfill products. Direct collaboration with suppliers is very powerful!
Direct supply partner: Internal and external collaboration is a major benefit of Anaplan. As a supply partner, I can see requests in real time and view and submit commentary directly within the platform.
Executive team output: The S&OP process is where everything comes together, resulting in the final plans to be shared with the executive teams for approval.
Executive: As an executive, I need my team to provide actionable plans to address strategic goals that I've committed to. I need to assess the recommended options to create a path forward. I'm able to view multiple options within Anaplan.
Summary
In a short time, we've been able to see how a company can respond to a strategic imperative, like increasing margins, using the Anaplan platform.
Launched targeted marketing promotions
Viewed impact of promotions on demand generation
Assessed the impact of that demand on supply chain
Presented consolidated plans to executive team for a profitable path forward
Tagged: