Level 2 - 1.7.3.2 Import into SYS08 SKU Details module - Help please
Hi I need some help here please:
I think I've imported data in the Supply Chain Model P3 SKU correctly, however when I update the model SYS08 it is blank.
I attach screen shots of my :
P3 SKU
SYS08 Blue Print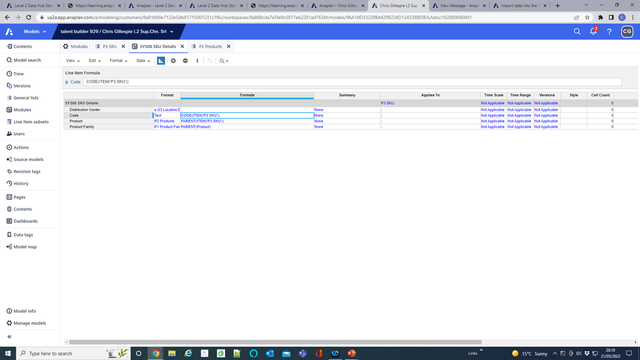 Help much appreciated.
Thanks,
Chris.
Comments