UX Designer Profile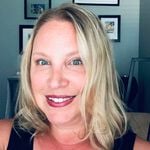 Mature Anaplan customers have an increasing focus on designing dashboards and apps that create a positive user engagement. Enter — the critical role of the UX Designer 
UX Designers begin with the end in mind. Their goal is to create a seamless experience, often across multiple Anaplan models, improving the usability of applications to achieve self-sufficiency for end users. In their role, people with UX design responsibilities strive to design an optimal experience that is:
Intuitive
Consistent
Relevant
The desired outcome is for end users to use Anaplan to intuitively expedite their business processes with minimal support.
Core responsibilities
UX Designers have a common set of core responsibilities in their role. Whether a dedicated job focus or part of a broader role, those in charge of effective UX design align on the following practices: 
Work with end users to wireframe new designs for user interfaces.
Create design standards for the CoE page builders to leverage, for existing and new use cases.
Guide model builders on model design and outputs. 
Ensure that models evolve with business expectations. 
Increase end user engagement by deploying applications with effective visualizations and relevant data presentation.
Provide hands-on training to end users on Anaplan applications and processes.
Collect ongoing feedback from end users for improvements. 
Learn the Anaplan platform to a highly proficient level. 
Skillset
No two designers are created alike, but there are some common characteristics that will help ensure a candidate's success. UX Designers are curious and creative, detail-oriented, and collaborative —continuously striving to deliver an engaging and impactful end result. To be successful in the role, recommended qualifications also include the following: 
Professional
1-3 years of working experience with graphic/UX design, preferably with a background in deploying new technology or with the Anaplan platform
Any experience with UX or UI design 
Any hands-on experience with Anaplan dashboards or apps
(Plus) Any experience in data visualization tools 
Strengths
Detail-oriented—every component of the UX must serve a purpose
Collaborative—requires working closely to serve the differing needs of each end user persona, and also with solution architects and model builders who will provide the underlying technical expertise.
Demonstrated ability to manage multiple priorities on concurrent, rigorous deadlines in a fast-paced dynamic environment
Possess knowledge of business processes and the technical skills to bridge the needs of the business with the capabilities of the technology
Gravitas and diplomacy to lead discussions and gain consensus between stakeholders
Do you still have questions about the role, experience, or success factors? We're here to help! Post your questions to the forum to see what the ecosystem has to say or share your thoughts on what makes a UX Designer successful in the comments. 
Tagged: