Get started on connected data architecture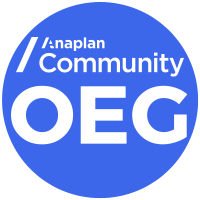 In this article, you'll learn about the different integration options in Anaplan and discover how to leverage them to maintain and automate your ecosystem. Then, learn about data hub best practices and how to operationalize your connected architecture best.
Here you'll find a consolidated view of useful links and key insights needed to take those learnings and apply them in your specific context. Refer to the attached presentation (see 'Attachments' on the right-hand side) for additional insights shared at Anaplan Live! 2022. 
​Data integration useful links
Postman Online Collection (hover over the collection name, click the ellipsis, and click "export") 
Look for the Import button on Postman desktop program and select the previously downloaded file
Data Hub key takeaways
DO
Naming conventions

​

Self-service for spoke

​

Searchable, comprehensive, a

utomated

​

IT-friendly

​

Unique codes and detailed 

requirements
DON'T
No duplicates

​

No Hierarchies

​

No modeling in the Hub /

 no need 

for hierarchies

​

No analytical modules

​

Unless they are being used to 

consolidate data for the spoke 

model

​

No deleting a list and reloading

​
​Data Hub useful links
Was this consolidated view of data hub insights helpful? Let us know your thoughts in the comments below.
Contributing author Joey Morisette.
Tagged: