Community User Rewards & Recognition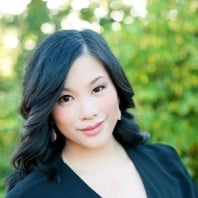 The Anaplan community is where new Anaplan users, seasoned professionals, and experts share their collective experiences of our platform in the real world. We want to thank you for your commitment to improving the ecosystem and making our platform the best planning software.
With the launch of our new Anaplan Community, we are excited to announce that we are reimagining our approach to the Community User Advancement program. The program creates an advancement path for Community members of all levels of knowledge and experience to explore, engage, and to contribute in ways that suit their individual preferences, and to help achieve their personal or professional goals as part of the Anaplan ecosystem. We've made significant enhancements to our existing program systems including how participate and level-up in the Anaplan Community! Wondering what's new for Community levels, recognition, and badges? Read on for a quick overview!
Leveling-up and Recognition:
The new reward and recognition program reflects the activity and engagement in the Anaplan Community – you can achieve new levels depending on the engagement score that you've accumulated. Your level will display on your profile and next to your username whenever you post or comment. 
You can learn a lot about community members from their level titles. The higher the level, generally the more helpful and active one has been in the community. To increase your engagement score and move up in level, here are some Community engagement opportunities that will help you achieve your next level:
Posting questions and starting discussions
Engaging in new and ongoing discussions 
Providing answers to members' questions
Authoring posts 
Submitting Ideas
Speaking at Community events
Leading or hosting a User Group 
Want to learn more about our new Community levels in more detail? Learn more here.
Badges
You can also earn badges when you participate in the Community, these contributions can reflect on your profile for you and other members to see. To view them, go to your profile page where you can see your achievements so far. You will also receive badges for select action milestones such as Likes received and Best Answers you've provided. We also plan on various challenges and contests during 2023, which will give users opportunities to earn unique badges, rewards and recognition!
Recognition
We want to make sure that participating in these updated programs is valuable and worthwhile for you. In addition to having the ability to improve your standing among peers and demonstrate your thought leadership, we are exploring a variety of other rewards and benefits to offer. We're considering perks such as swag, exclusive events and experiences, access to internal Anaplan teams related to your areas of interest, special abilities or permissions within the Community, and more. We also plan to provide special recognition to top contributors through things like event shout-outs and leaderboards. 
What's next? 
We wanted to give a sneak peek of what we've been working on; there's a lot to build and roll out, so thank you in advance for your patience while we assemble all the pieces. In the meantime, we want this to be something our Community is excited about and to co-create with us, so we value your input. We'll be communicating updates throughout the process, so if you want to stay plugged in along the way, offer feedback, and even start participating early, here are some things you can do!
Watch for future Q&A events
We'll be hosting an ongoing series of informal virtual meetups for interested Community members to stay connected with the latest updates and interact directly with the Community team as we build.
Subscribe to the new Community Advancement section of the Community to receive alerts when there are updates!
Stay tuned for more Community Advancement updates and we look forward to hearing your feedback!