Announcing the Anaplan Community Member Spotlight Series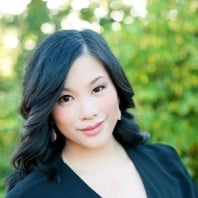 In the Anaplan community, we believe the key to success is our members connecting, sharing, and helping one another! It is this diversity of passionate and knowledgeable users from around the world that make our Community a thriving and supportive space. Because of this, we want to celebrate you! Today, we are excited to announce the launch of our monthly Community Member Spotlight Series to celebrate and recognize our members!
The monthly Community spotlight is our way of saying "thank you" and recognizing our amazing community members. We have an incredible community to learn from – whether you're just starting out in your Anaplan journey, or have been a Community member for months or years, consider yourself an Anaplan customer, partner, or employee, etc., we want to share the personal and professional stories of our members and celebrate their successes.
The Community member spotlight will feature Q&A with a community member each month, showcasing their experiences, skills, contributions to the Community and personal stories. We want to shine a light on the diverse and talented members that make up our Community, and it also provides an opportunity for all of our members to learn from each other and discover new perspectives!
Do you know someone in the Community who should be featured in a future Anaplan Community Member Spotlight? Whether it's a member who has shown a genuine passion for helping others, for crafting an innovative solution, an amazing personal story, or for helping make connections with other members – we want to hear about them. Please nominate them here!
We hope the Community Member Spotlight Series will inspire you. Leave a comment here or send me a PM if you'd like to learn more! We look forward to sharing more member stories of our amazing Community with you!
Tagged: