Introducing our new Community Boss program!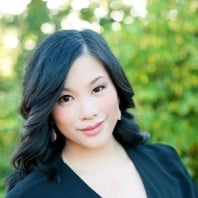 We are thrilled to announce the launch of our re-imagined Community Boss program! This program, initially introduced in 2019, is making a comeback with exciting new features and updates that aim to empower our most dedicated and passionate Community members like never before.
The Community Boss program brings together a hand-selected group of Anaplan customers and partners who go above and beyond to encourage, advise, and share knowledge with their fellow Anaplan Community members. These Community Bosses are true influencers within our Community, dedicated to inspiring others and fostering an environment of empowerment, collaboration, and shared success.
This relaunched program marks a significant milestone since the inception of the Community over five years ago. It presents an opportunity for Community Bosses to help shape and develop the next generation of Community members. Together, we can continue to elevate our collective expertise and make an even greater impact within the Anaplan ecosystem.
The goal of the Community Boss program is to provide a platform for Bosses to share their Anaplan expertise while expanding their peer connections. Moreover, it is designed to recognize and empower the most active and knowledgeable members of our Anaplan community, celebrating their invaluable contributions.
We handpicked individuals based not only on their level of contributions in the Community but also their exceptional leadership skills, collaborative tone, supportive nature, and extensive knowledge of Anaplan. Their positive impact and ability to inspire and guide others make them truly invaluable assets to the Boss program and the Community at large.
As Community Bosses, they will have various avenues to engage with the Anaplan Community. This includes taking on leadership roles, engaging in Community challenges, moderating specific discussion areas of the Community, collaborating and creating Community content, participating in thought-leadership activities, hosting events, and much more.
Take a look at the roster of the 2023 Community Bosses below. We extend our gratitude to these Community Bosses for their continuous contributions. Your knowledge and input greatly contribute to the thriving Anaplan ecosystem. Keep up the exceptional work!
@Akhtar.shahbaz @m.angeles11 @Misbah @bhatjaved @jasonblinn @kevin.cho @JaredDolich @PhilippErkinger @Stacey_Gibbens @AlejandroGomez @Puneeth H P @einas.ibrahim @Ingilavicus @M.Kierepka @KirillKuznetsov @ankit_cheeni @anirudh @obriegr @Alessio_Pagliano @alexpavel @pyrypeura @Tiffany.Rice @PaulRitner @BrunoRodriguez @Sukh_Sandhu @david.savarin @tscott @anand.shekhawat @DaanishSoomar @TimothyThomas @andrewtye @CallumW @jziemer
Stay tuned for more updates and announcements on the Community Boss program as we embark on this exciting journey together.
Please take a moment to show your appreciation to our 2023 Community Bosses by leaving a comment, recognizing their ongoing commitment to the growth of the Anaplan Community!
Tagged:
Comments