AMA June Session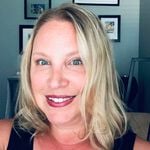 Have you seen the great David Smith video from the inaugural AMA?  Feedback from the first session included comments like "great content" and "seriously good stuff," and we're looking forward to what's Up Next. 
Join us for the next session, June 4 through June 7 — featuring Mark Shemaria answering questions about Center of Excellence best practices and Model Sparsity principles. 
If you haven't already, join the AMA group in Community to participate in the discussion and get automatic updates about future AMAs. See first-hand what customers and partners are asking. 
Add a reminder to your calendar, and join the conversation!
How it Works 
You will find complete AMA details available in Community under the News & Networking category by May 21. This will be a virtual session with two options to participate. 
Post questions to the group topic anytime from Monday, June 4 through Wednesday, June 6. 
Or, jump online from 9 - 10 am PDT Tuesday, June 5 through Thursday, June 7 to chat with Mark live!
In addition, members can give Kudos to questions that are important to them. The expert will answer as many questions as possible during his scheduled time during the week. The session will close at 10 am PDT on Thursday, June 7.