Plan for Success in 2019: 5 Tips to Achieve Your Goals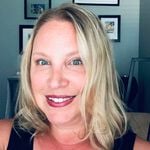 The new year is the perfect time for reflection, evaluation, and planning for what you will accomplish in the next 365 days. Did you meet or exceed your sales goals, get in those steps every day, and remember to put down your phone more often? Did you take action to earn that promotion, join a volunteer organization, or finally go on that dream vacation? 
Regardless of whether you're contemplating professional goals or personal achievements, the secret to success is really not much of a secret at all. You're going to need a plan! Whether you prefer Winston Churchill or Benjamin Franklin's version of the famous planning quote, the sentiment still rings true: Failing to plan is planning to fail.
Help ensure your success by starting this year with a solid plan. Here are five tips to jump-start your 2019 goal-planning session:
Define your goals: Set aside dedicated time to define exactly what it is you'd like to accomplish. Think about not only the "what" but also the "why" of your specific goal. Identifying why you want to achieve something can be a major factor in getting over hurdles throughout the year. 
Setting S.M.A.R.T. goals (Specific, Measurable, Achievable, Relevant, Time-Bound) can also be a helpful tool in your planning process.
Write it down: Putting pen to paper means there's a greater likelihood of achieving your goal. Science says it's so. Practically speaking, making a plan and writing it down brings it to life. It's tangible, easily referenced, and provides a sense of accomplishment as you work through the plan. Take notes, make updates, and visit your plan often. Then experience the pure joy that comes with placing a checkmark in an open box or crossing an item off the list!
Plan for obstacles: Obstacles will happen. Identify potential obstacles and plan for how you might overcome them when they arise. You won't be able to plan for all scenarios but having a plan for known challenges will help you overcome the discouragement that can happen when you get off track. Plan detours and revisions are to be expected. Quitting is not.
Revisit often: Planning is an active and ongoing effort; it is not a one-and-done activity. Keep your plan in an easily accessible place and review it often. Be an active participant in achieving your goals by looking at your plan and making adjustments as needed. At the end of the year, you'll be able to review everything that happened to make you successful. Where did you start and end, and how will this impact future planning? Ongoing review of your plan will help to ensure you capture all the important details. 
Celebrate success: Give credit where credit is due. Use positive reinforcement as a tool to keep moving forward while enjoying the process. You may not have met all of your goals, but be sure to acknowledge the progress you made.
---
More About Planning:
---
Set yourself up for success in 2019 by starting with a good plan. How do you plan to be successful in the new year? What are your goals, and how will you achieve them?
Share your plans and tips in the comments below!
Tagged: