Strategic Planning: 6 Steps for Small Businesses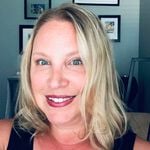 As a small business owner, you're a member of a unique group of people that face a specific set of challenges when it comes to business planning. You've identified the right niche, hired a rock-star team, and are poised to conquer the business world! When the initial buzz wears off and you're left to compete in an ever-changing marketplace, how will you succeed? What keeps you up at night? With statistics to show that only half of small businesses survive for five years, and only one-third after 10 years, longevity is likely top of mind. Strategic planning can help your company go the distance.
---
A small business is an independent business having fewer than 500 employees.

U.S. Small Business Administration, Office of Advocacy
---
Strategic planning is not just for business giants, and it doesn't have to be overly time consuming or complex. A strategic plan defines a company's purpose, sets goals and objectives, creates measurement for evaluation, and communicates to key stakeholders. A simple— but thoughtful— plan will help bring clarity to chaos and ensure your company not only survives, but also thrives amongst the competition.

Rest Easy With These Six Strategic Planning Tips:

Begin at the beginning: It's difficult to move forward without identifying a starting point. Set your foundation by determining where you're at today and where you'd like to be at the end of the year. Ask yourself these questions:

What's my competitive advantage?
What drives my enterprise?
What are my company's core values and culture?
What's most important at this time?
What do we need to achieve?

Create a mission statement: After your initial evaluation is complete, you're ready to define your vision. Create a clear and concise mission statement that reflects who you are and where you're going. Let your mission statement be a compass to guide your decision making throughout the year.
S.W.O.T. it out: Evaluate internal and external influences with a formal or informal analysis of your organization's strengths and weaknesses, opportunities, and market threats. Utilizing this simple framework can help provide structure to thought processes and encourage strategic and creative thinking.
Measure your success: How do you know if you're succeeding? Measure your success by defining a clear set of goals and desired results. Include Key Performance Indicators (KPIs) that will help you monitor business health and program performance as you navigate your year. If you're on track—great! Off track? It's a good time to evaluate what's not working well and adjust accordingly
Integrate teams: Bring your plans to life by engaging everyone involved. Take teams along the journey and get alignment on mission and goals. Human resources are pivotal to strategic planning success, especially in a small business where employee time can be stretched to maximum capacity.
Keep planning: Planning is a verb that should be continuously in action. Don't set it and forget it. Recognize and celebrate wins, while monitoring and correcting missteps. How often should you review your strategic plan? While it should be top of mind in daily activities, a formal quarterly review is a good place to start.
---
More Connected Planning:
---
Strategic planning is a worthwhile endeavor. With the cards seemingly stacked against small businesses from the start, a good plan could be the key to long-term success. Beat the odds with big strategic planning ideas for your small business.
Small business owners—we want to hear from you! How do you manage strategic planning? Share your tips and tricks below.
Tagged: