Careers in Planning You Didn't Know Existed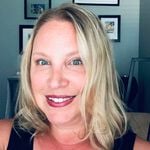 Are you focused, organized, and able to stay calm under pressure? Can you see the big picture, while paying attention to the details? Do you have a natural ability to listen and understand others? Planning might just be the career path for you.
With so many jobs that align well with the tendencies of a natural-born planner, you might find yourself asking which path is best for you. To help you get started, we'll explore some traditional planning jobs, and then introduce you to some you may have never considered before.
The Familiar
Financial Planner: If you haven't met with one yet, you're likely to at some point in the future. Financial planners are qualified investment professionals that work with clients and corporations to achieve their personal financial goals. Some may specialize in things like tax planning, retirement, or asset allocation. Financial planners are qualified professionals, with specific designations, such as certified financial planner (CFP).
City Planner: Sometimes known as an urban planner or regional planner, these individuals are the brains behind the towns and cities you live in. Physical planning jobs like these include responsibilities such as planning housing facilities, public transportation, city expansions, parks, and recreation, as well as resource allocation.
Event Planner: Think about the last wedding you attended, a recent work conference, a fancy charity event you went to, or that fabulous holiday party last year. It's likely an event planner was behind the magic. Event coordinators and planners work with their clients to produce successful events. From managing the budget to securing a location, arranging food to booking entertainment, event planners do all this—and more!
Brand Planner: You've probably heard the old adage "the customer is always right." Brand planners are essentially the voice of the customer, focused on strategic campaign planning based on key data points. They figure out the right message to communicate, to the right audience, at the right time.
The Unusual
Amusement Park Planning & Design: It's like a dream come true; spend your days at an amusement park and get paid for it! While not always an easy job to come by, you could spend your days exploring the competition (even more theme parks!), planning overall themes and special requirements, and blending creativity with innovative technological advancements. Before you get too excited, it's important to know that the average job in this field lasts just 18 months.
Virtual Assistant: If you're a natural planner with a desire for a remote work environment, then read on. Virtual assistants can work from anywhere, helping their clients with tasks that an office manager might—such as administrative support, sales, marketing, accounting, writing, editing, proofreading, graphic design, and much more. You can thank the internet and advancements in technology for this unique opportunity to blend your love for planning, a steady income stream, and the comforts of your own home.
Professional Organizer: Who couldn't use a little help getting organized? Whether it's an unorganized office, messy closet, overflowing garage, or chaotic kitchen, professional organizers are there to assist you with a plan to get you back on track—and stay that way. If this sounds appealing to you, consider a membership in a professional group, such as the National Association of Productivity and Organizing Professionals (NAPO).
Facilities Planner: Hospitals, universities, office buildings, and more rely on facilities planners to do things like help resolve space planning issues, department moves, employee workspaces, and even furniture location. They might even get involved in real estate contracts and building compliance standards. While not always top-of-mind, facilities planners are a critical part of the successful flow of a building.
What comes to mind when you think of planning jobs? Do you have a traditional or out of the ordinary career that centers around planning? Share your planning career experiences in the comments below.
Tagged: