Connected Planning Internship Program—Minneapolis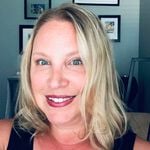 After a long winter season, there's nothing like the energy and excitement of a Minnesota summer to lift your spirits. This year, Anaplan is stepping up its summer game with the introduction of the Connected Planning Internship program. This 11-week program is designed to help build the next generation of talented model builders by providing a unique opportunity for interns to immerse themselves in the culture and community of Anaplan. Program goals include converting interns to full-time employees at Anaplan, partners, or customers, and having interns return to campus as Anaplan and program ambassadors.
The competition was fierce, attracting diverse candidates from prestigious MBA programs across the U.S. In the end, 32 interns were selected from a candidate pool of 275 applicants, representing 11 universities. This summer, the group will have an opportunity to work side-by-side with technical experts, as well as mentors, to gain a broad perspective of the Anaplan ecosystem and culture. 
Minneapolis is excited to welcome this select group of students to the office! We'll hear more from the group as the summer continues. With just a couple short weeks of Anaplan experience so far, we asked the interns what attracted them most to this opportunity. Here's what we heard:
"What attracts me most is the Anaplan Connected Planning tool. I have a huge passion and drive doing data analytics in my future career.  I was very curious about Anaplan software. Now I believe I made the right decision."




Mao Mao (Chengdu, China)  Carlson School of Management, University of Minnesota

 

"I wanted to be part of a fast-growing tech company and wanted to work on a project that will have a lasting impact after I finish."
Lance Loangkote (Monterey Park, CA) UCLA Anderson

"Anaplan is not only a product I believe in, but it is the leading company pioneering the new era of connected planning. I think there is a lot of opportunity in this space, and experience in connected planning – Anaplan specifically - will be a desired skill in the future. I believe in the company's mission and vision and want to learn the platform, methodology, and be part of the journey."




Joe Tjaden (Minneapolis, MN) Opus College of Business, University of St. Thomas

"Anaplan is a powerful company that enhances an organization's decision-making process. It's my honor to be part of it."




Jamie Tsai (Taiwan) University of Southern California

"Anaplan is a tech company that, through a very powerful software platform, addresses a very important business issue across all industries and organizations without having to necessarily create its own demand, because companies have currently precarious planning platforms. Consequently, I am very bullish on the company's future prospects because of its uniqueness and competitive advantages, and also because I see that its management is very competent: the company is acting its stage in the business cycle and it uses a very successful strategy ("land-and-expand") that gives the customer the flexibility to try the platform in a specific business line to later decide if it is going to implement/expand it or not."
Federico Ramos Taboada (Buenos Aires, Argentina)  Johnson School of Management, Cornell University.

"I was very curious to learn more about the Tech industry. When I learn more about what Anaplan does, I felt compelled with its vision and how is transforming business intelligence. My previous experience involved a lot of planning and reporting and felt related with Anaplan's software. I also loved the culture; it seemed a great fit for me."
Claudia Barrero (Chocabmamb, Bolivia) Carlson School of Management, University of Minnesota

"When I started my career in 2002 mobile technology was still in a nascent stage in India and as I looked at the technology, I could see the potential. This was the reason I chose to major in Telecommunications engineering and subsequently worked for about ten years in the industry. Now when I was in a way looking to re-invent myself and looking for a fresh challenge I came across Anaplan, which is again just starting out, creating a category which did not exist. That is what excites me about my Internship, I am not doing something that was done years ago. I am a part of something that will redefine the future."
Rahul Raina (New Delhi, India) University of Notre Dame

"Anaplan is disruptive in the market place in its own way and it grows so fast. I feel very excited to be part of this high-growth technology company and experience shaping the future of how people work."


Jiaying(Kay) Kuang (Nanchang, China) Carlson School of Management, University of Minnesota

"The role of solutions consultant attracts me because as a marketer who worked for traditional marketing and digital marketing, I am very interested in the analytical part of the business and would like to solve complex business challenges with advanced technology. The role provides me the ideal opportunity to do it in the summer. In addition, I haven't ever been to Minneapolis and it's a good chance for me to travel around the US if it counts."




Cong (Jessie) Zhao (Changzhou, China) UCLA Anderson



"What attracted me most to the pilot internship program is the ability to learn and have hands-on experience with the Anaplan software and have ownership of a project that would actually impact the company."


Bianca Paris (Manila, Philippines) Cornell University



"Before application, I did some research and I really impressed by the fast growth, the great performance, and the dynamic business of Anaplan. From many customer story videos, I saw how Anaplan help multi-national companies simplify spreadsheets, streamline the process, facilitate planning, and make their transformation more easily. I was curious and interested in why Anaplan is so powerful that can help the company manage its complex business efficiently. This the main reason I decide to participate in the intern program."
Jiamin Gao (Yunnan, China) University of Notre Dame
"Anaplan has attracted me with its business model and vision since its vision is to provide organizations to make quick and accurate informed decision by connecting people, plan and data. I really wanted to be the part of Anaplan internship program so that I will be able to develop analytical and planning model and help end users understand the strength of the Anaplan platform."


Gulomjon (Jon) Kosimjonov (Andijan, Uzbekistan) Mendoza College of Business, University of Notre Dame

I saw the posting on my job portal and reached out to a Tepper alum (Barry Schaeffer) on LinkedIn. After a long discussion and learning about the Anaplan culture, I wanted to immediately be a part of the connected planning ecosystem.  This opportunity not only leverages my business education and previous work experience but also adds a skill in my hat that will take me a long way in my corporate career. Having completed two weeks, I look forward to an exciting summer ahead of me.
Sonika Vadhera (New Delhi, India) Carnegie Mellon University

"The internship at Anaplan stood out for me as there was a tangible model building certification we would walk away with apart from working with an internal customer to build and implement a solution. I was optimistic that this experience would bode well for me in the long run. Besides that, Anaplan has been a disruptor in the connected planning space. The rapid rate at which the firm had been growing shows the power of the platform and how customers are deriving value from the product. Hence, I wanted to get onto the connected planning bandwagon and make my mark in this space."
Anees Sayed (India) 

Carlson School of Management, University of Minnesota

"Anaplan is a fast-growing and dynamic community. I feel so welcomed during the interview and the first two weeks here."


Yijie Lin (Shanghai, China)  University of Notre Dame



"For me, its borders on two things. Firstly, the opportunity to work with a firm that is at the forefront of changing the way businesses are utilizing connected planning software solutions to derive meaningful insights into their operations for better and fast decision making. Secondly, I choose this program because of the opportunity to work on challenging projects over the summer which will eventually be used by Anaplan or its partner to solve business problems."


Eric Sesu (Lagos, Nigeria) Mays Business School, Texas A&M University

"The opportunity to work in a fast-paced, hyper-growth environment, on a cutting edge platform, for a category-creating company, and to develop a rare, high demand set of skills. As an added benefit, I love Minneapolis and was specifically looking for an opportunity in the city."


Jacob Sheehan (Catharines, Ontario, Canada) University of Notre Dame
What a diverse and talented group of individuals! We're excited to have you in Minneapolis and looking forward to following your journey. Do you have any words of wisdom for our interns? Share them below. 
Tagged:
Comments