Is Anaplan's New User Experience Right for My Organization?
If you attended Anaplan's CPX conference last year, you've probably already heard about and seen Anaplan's New User Experience (New UX). After seeing a demo or two of what is possible with the New UX, you are likely wondering, "what else do I need to know before implementing the New UX?" To help shed light on this, we've outlined answers to the questions we've heard about transitioning to Anaplan's New UX.
Where do I start?
All Anaplan customers have access to build in the New UX. All you need is to designate a Tenant Admin who will be able to assign the Page Builder role to your model builder(s) or superuser(s). A Tenant Admin will have access to view a list of all workspaces under your customer tenant, model names, and users at your company. You can have more than one Tenant Admin per customer. (Read more about how to assign page builder access.) Not sure if you have a Tenant Admin? Reach out to your Spaulding Ridge project lead.
Can I flip my existing models into the New UX to try it out and change back if I don't like it?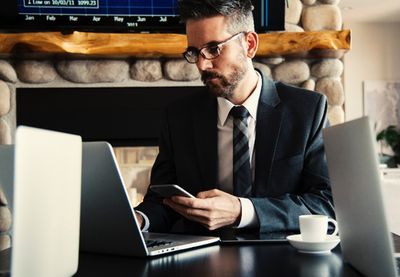 Unlike Salesforce Classic to Lightning, the New UX is not quite as simple as a flip of a switch. Updating to the New UX requires dashboards to be rebuilt leveraging your existing models. While this is extra work upfront, it presents a great opportunity to revisit the user experience for each persona and optimize the overall flow and ease of use of your dashboards.

This approach allows you to have classic and New UX dashboards running in parallel, which can be beneficial if some personas will remain in the classic view (e.g. workspace or model admin). 
What are the key benefits of using the New UX?
Go Mobile!
Everything built in the New UX is automatically accessible on a phone or tablet! No additional work is needed. If your end users are planning to access apps from a mobile device, your page builders will want to consider this during the implementation to ensure pages are built with the mobile experience in mind and plan for mobile testing. Generally, on the Anaplan app, there will be one card displayed at a time (depending on the device).
Tidy User Experience.
Dashboards in the classic user experience tend to get cluttered. Board pages in the New UX are built based on placing several cards, each being a grid, chart, text box, or action button, onto the page. The cards all auto-align themselves, keeping the overall look of the page clean and organized.
Enabling Connected Planning.
In the New UX, the experience is no longer limited to one model at a time. Users that work with multiple models can have custom apps that seamlessly link pages with elements from any model across any workspaces they have access to. This is especially beneficial for users that are involved in multiple planning and forecasting processes that leverage Anaplan.
My Pages: The Ultimate End-User Customization.
If you loved personal saved dashboards, you will also love My Pages. With My Pages, all end users can customize their own experience without interfering with other users' experiences. Similar to personal saved dashboards, you can build on an existing page or start from scratch.
Card Templates: Build Dashboard Faster.
Card templates allow page builders to save specific configurations of a card in a library to be reused on other pages without needing to start over. This is especially useful to reduce build time for models with multiple types of roles. Users may need to see the same data but on personalized dashboards for their roles. Card templates are also very helpful for end users to create My Pages, without needing to know which saved view to pull from or how to set up cards from scratch.
This is too good. What do I need to consider before implementing the new UX?
Plan your user experience. During requirements gathering, ensure you have user stories specifically targeted toward the New UX development, and identify if that should include mobile. If you are an experienced Anaplan customer that already has live models, consider building in additional user acceptance testing time and an additional training session for your users to get familiar with the new interface. If you are transitioning an existing model from the classic UX to the New UX, take advantage of the opportunity to review your UX design and make updates and adjustments where needed.

If you are a new Anaplan customer, this is perfect timing to consider whether the New UX is right for your implementation. If you are transitioning from another platform to Anaplan, what pain points do your users currently face with their UX? Read below to find out more about the main pain points that the New UX is helping address.
A good desktop experience does not automatically translate to a good mobile experience. Define your user experience upfront and frequently iterate on the design during the implementation. Allow time for proper testing on multiple mobile screens. This will help with your end-user adoption when you're ready to go live.
Connection to the back-end models. At the time this article was written, New UX pages do not have the same administrative functionality to the back-end model and modules; examples include drill-down and open-source modules. For this reason, we recommend administrative dashboards continue to be built in the classic user experience.
What pain points have the New UX addressed from the Classic UX?
1. Simplified Layout.
Simplified page layouts with KPI cards and chart cards allows key data points to be displayed in a clean layout.
Auto-aligning of cards speeds up the page building process for model builders.
Built-in page formatting such as adding titles to cards direct links to other pages and the built-in insights panel help reduce the need for additional text boxes or buttons to link other pages. Worksheet pages also have built-in export menus to reduce the need for multiple export buttons. These features help to simplify the pages and make it easier for end users to focus on the data displayed on the page.
2. End-User Customization.
With the addition of My Pages, it empowers end users to personalize the layout of their dashboard. This is great for large groups of end users or regional groups that want to own their own pages.
3. Connected Planning.
For any user that is involved in multiple stages of a planning or forecasting process, the ability to build an app with pages from multiple models helps provide a seamless user experience with their network of Anaplan models. This is especially beneficial for executives who do not need to see the details of the planning process but would like to have a high-level view of the final KPIs. Gone are the days of needing a final reporting model to pull all the data together.
The New UX opens a world of possibilities for end users to interact with their Anaplan models. This is a great opportunity for current customers to reinvent the user experience and for new customers to get ahead on planning what they want in their user experience. Although this update will require re-building existing dashboards and re-training of users, these additional efforts should not deter you from deciding to implement your models in the New UX. Setting aside time to plan for optimizing your end users' use of the tool will make a big difference in the smoothness of your model development and roll-out.
Your partners at Spaulding Ridge are always committed to helping clients unlock the value of new functionality in the technology you've invested in. If you are considering transitioning to Anaplan's New UX, ask us how these changes benefit your organization and the considerations that should be included in your implementation plan. Contact us at [email protected].
Do you have a favorite benefit of the New UX? Share your thoughts in the comments below. Then, check out these great discussions about the New UX happening in Community now. 
---
Angela Breard-Chen, Analyst at Spaulding Ridge, LLC.Angela Breard-Chen is a certified Anaplan model builder and an Analyst in the Performance Management practice of Spaulding Ridge, LLC. Angela has experience in Sales Forecasting and Incentive Compensation Management (ICM) and aims to apply both creativity and best practices to provide valuable and well-tailored solutions to her clients.
Tagged:
Comments