Master Anaplanner Andrew Byers Talks Best Practice 'Template' Model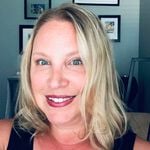 This month we sat down with Andrew Byers from Simon Property Group to learn more about how Anaplan supports the property management business. As a Master Anaplanner, Andrew knows the benefits of saving time in real-time planning. He's even created his own "Template" model to support his day-to-day planning. Thank you, Andrew, for sharing your insight with the Community!
---
Tell us about yourself. What is your current role, and how do you use Anaplan today? My current role at Simon Property Group is Manager – Financial Systems and Analysis. I have been in my current role for over four years now. My team and I are the Center of Excellence here at Simon dealing with the day-to-day administration and development of our budget and forecasting models. All budget and forecasting run through Anaplan. We have implemented a number of use cases including property-level forecasting, short-term leasing, operational capital, utilities, development capital, and more. 
Challenges are inevitable. What challenges does your team typically face, and how does Anaplan help you overcome them? Initially, our challenge was to completely replace an outdated budget and forecasting system that provided zero transparency and visibility. In this system, the forecast for a given year would never change and match the budget for the first six months or so of the year. With the implementation of continuous forecasting with Anaplan, users are now forced to update their forecast. This was a cultural shock once everything went live in production. However, over time our users have become accustomed to the change, and as a result, our forecast from month to month is 100 times more accurate than it was before. 
You're a Certified Master Anaplanner—congratulations! What helped you to achieve this accomplishment, and how does it benefit you in your career? It was a complete surprise when I was first notified that I would be part of the first Master Anplananer class. At the time, I really did not know what that meant. Now, it is a community of power users that really drive the adoption and usage of a platform that is the most business user friendly I have ever come across. The most critical item that allowed me to gain Master Anaplanner status was mostly taking the platform and running with it. Simply put, I started modeling and designing anything and everything that I thought could help us with budget and forecasting ("If there was a button to push, it got pressed" philosophy). In that process, you become more and more knowledgeable and efficient with the platform. The most valuable benefit that comes with this title is the connection that you make with other Anaplan users and developers. I am able to talk with Anaplan product managers and provide feedback on items that have made it to production, as well as those that are still in development. The ability to shape the way Anaplan is developed is an awesome part of being a Master Anaplanner. 
Let's talk about Best Practices. What works well for you? 
A best practice that was developed here at Simon is something that I call the "Template" model. Many of our models share the same metadata integrations, etc. that are imported from a centralized data hub. The benefits of a data hub for creating the Center of Excellence here at Simon are too numerous to list (data governance, etc.). However, for each additional department that was brought into the Anaplan ecosystem for budgeting and forecasting, I found myself creating the same modules, actions, lists, etc. with every single model build. This was a time-consuming part of the model build that always added weeks to a project. I then got the idea to create a model that had all of this prebuilt. The model contains all of the lists (account and entity structures) and modules (actual data from our accounting system, etc.) that are needed to start a model (all of the associated actions that update the lists and data from the Data HUB are included as well). This template not only accelerates a project schedule by shortening the model build, but it also cuts down on the number of mistakes that may be made in recreating items in a model from scratch. An additional benefit is that you can also create a template Anaplan script using Anaplan Connect (i.e. overnight integrations).
Everyone loves a success story! Tell us about a success story at Simon.
Specialty Leasing is definitely the best success story here at Simon. Specialty Leasing is the arm of Simon that does all of our leasings for short-term tenants (carts, kiosks, temporary inline tenants, vending). Anaplan completely replaced a vast number of spreadsheets that took, on average, three weeks to roll up a forecast to the regional and platform levels. A model was built in Anaplan to allow them to forecast down to the individual space and tenant level. This instantly allowed executives to view the forecast in real-time. We have since made this process even better with the implementation of a Salesforce integration. Salesforce sends Anaplan the lease level details (lease start and end dates, SIC code, Unit #, etc.) and the entire rent table. If a leasing agent now does a deal in Salesforce, it will be part of the forecast in Anaplan after the overnight process is complete. The agents only have to manage speculative tenants in Anaplan, cutting down on the time they need to forecast (more time to lease). We are going a step further here in the near future to bring in lease level actuals from our accounting system to help perform budget-to-actual analysis at a lease level. 
---
Andrew Byers, a manager in financial reporting at Simon Property Group, has been working with Simon for almost 9 years now. Starting in property management as a Mall Manager, he then migrated to the home office to implement an enterprise budget and forecasting solution. The solution was Anaplan and Andrew, a master Anaplanner, has been working with the tool for over 5 years now. He leads the center of excellence at Simon and has been part of every implementation of Anaplan at the company.
Tagged: