Connected Planning Supports Success in Uncertainty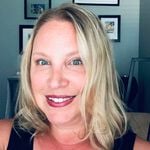 COVID-19 has forever changed the planning landscape for organizations. In this blog series, we're teaming up with Anaplan leaders to share their perspectives on the long-term impact and new normal of business today. In this installment, Anaplan's Chief Planning Officer Simon Tucker shares his guidance and thought leadership with the Community. 
---
COVID-19 will likely have a long-term impact for many organizations. How does Connected Planning prepare companies for global events?
Massive and unprecedented change is here to stay. Before COVID-19, business leaders were looking at how they could digitize their companies and trying to cope with inevitable change. Even before COVID-19, different industries had been changed overnight. Amazon changed our expectations of retail. Apple changed the way we use the internet. Uber changed the way we get around. Airbnb changed the way we hotel. The list goes on.
The coronavirus has exposed the need for agility in decision-making. More than ever, businesses need forward-looking insights in order to make timely decisions given macro-economic conditions. Connected Planning helps by creating a platform where everybody in every function of the business can collaborate and see the net effect of changes, be it the go-to-market plan or the operational execution of strategic objectives. Leaders need a single set of data, with the business functions collaborating in real-time to make agile decisions and predict outcomes. The ability to model scenarios, predict an outcome, and then operationalize those decisions into actions has never been more critical for businesses.
The idea is to be agile enough that you can come up with different scenarios—for example, what does extending the 'lock-down' mean for your revenue, margin and operating expenses? What does that mean for your long-term profitability, margin and cash flow? What effect does that have on your inventory and supply? Companies need to be able to test these scenarios, and that's what Connected Planning does. It allows you to continually make changes as they occur and see their impact, especially to financial statements.
In challenge, there is opportunity. What opportunities do you see for businesses during challenging economic times?
These challenging times drive innovation. Companies are forced to re-think the way they are doing things and focus on outcomes. People have the opportunity to completely re-look at what they do and the way they do business. We're seeing that from the airlines and retailers. We see it in company's supply chains and underlying infrastructure. Some companies have to cope with increased demand: think Internet Service Providers supplying bandwidth. Think of providers of medical equipment such as masks. Other companies are coping with sharply reduced demand or other constraints on their business.
When forced to take a different look at your business, it translates to the economic impact on your company, your shareholders, and your investors. It all comes down to what economically makes the most sense for you, but also in times like these, trying to keep people employed. Social factors play a big part too, but all have a short, medium- and long-term impact – all of which need to be modeled.
The number one goal of many companies I've spoken with is trying to retain people. The human element of this situation means businesses need to take a fresh look at what employees are doing and how they can contribute to new ways of doing business and what they can do in a changed environment. They have been forced into new ways of working, which in turn forces innovation of business models.
But these changes can't be made in silos. You're going to have to innovate together because you have to understand any changes that you make in the business have a financial impact across all functions.
Anaplan is here to support customers as they navigate their daily operations. How is Anaplan working to ensure there is no disruption to customers?
We're asking our leaders and our employees to really lean into our customers to help them look at different scenarios. There are a number of situations right now that I'm personally aware of and I've been personally driving, where we're helping our customers to do scenario modeling to see the effect of changes.
Many supply chains for example, are going, or had gone through China, and had to scramble quickly. We're making sure that the platform continues to be available 24/7 to our customers, and none of that has changed. We've told our employees to spend more time with our customers and to help them through this difficult situation, whether that's helping them to do all the models or just listening and working things through. 
Anxiety is a normal human response to times of uncertainty. What advice do you have for easing business anxiety when the future is unknown?
This is a global problem affecting nearly all companies and industries. Without being too lofty, as a human race, we have to fix it. Things are disrupted across the globe. So, everyone's in this situation. It's no longer isolated by geography.
I think the reassurance is: this is temporary. It will hurt, but together we can manage our way through if we have the information and options available to us to make decisions. I'd like to think we can help too, to help companies see beyond the immediate crisis and plan what moves they need to do next and what the likely impact of that will be.
What's next? Is Anaplan making any changes in light of recent events?
It's early days and no one really knows what the future will hold or how long this will go on. Some say 15 days, some say it could be 15 months. We just don't know. We're looking at our strategy and we're making sure that we educate and empower our employees on new ways of working and collaborating.
To be honest with you, we're in the same situation as a lot of companies, adjusting to a "new normal" of having to work at home and probably spending much more time with our families than we normally would in this situation. We're trying to communicate more and learn and teaching our employees how to lead with empathy while maintaining business continuity and find a balance that works for them.
Are there any other thoughts you'd like to share?
Even taking Anaplan out of the equation, being able to collaborate, doing daily work and making decisions, being able to make those decisions on and do that with a common set of assumptions and a common platform in real-time, has never been more critical than it is today.
---
Thanks, Simon, for your thoughtful perspective! What is your organization doing to prepare for long-term success in uncertainty? Share in the comments below.
Tagged: