OEG Best Practice: Top five design best practices for UX: Desktop and mobile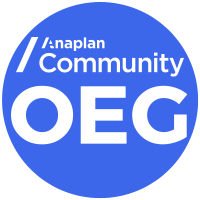 Follow our UX team's recommendations and guidelines to leverage the UX to its fullest potential.
Desktop best practices
Our top five:
Minimize time to decision
Progressive disclosure
Smart grouping
Help and guide
Consistency
Minimize time-to-decision

Focus on the outcome your users are attempting to arrive at and optimize for it.

Prioritize key KPIs at the top of pages, or on landing pages
Provide easy access to key reports and analysis tools
Don't overwhelm
What decision are they trying to make?
What will they do with that decision?
How does this inform the pages and features needed?

Executive Summary Board

Progressive disclosure

Presenting data incrementally avoids overwhelming users by keeping it simple upfront.

Present data in simple, digestible chunks
Allow users to drill into more detail by linking summary data in cards to detail data in worksheets
Place useful items in "Additional Insights"
Data-dense and busy pages can overwhelm non-experts; keep it simple by eliminating what's not needed
This is especially important on mobile as there's even less real estate

Summary on a Board

Smart grouping

Grouping helps the user to make sense of what they're seeing.

Group related data together in containers
Use easy to understand categories
Use text cards to provide headings if necessary
Use smart grouping to improve the mobile experience

Smart Grouping

Help and guide

Provide hints to guide users on what to do next.


Use text and instructions where needed 
Use text cards for pages intended for less frequent users
Use tooltips for frequent users
Provide custom tooltips to help describe visualizations
Don't overwhelm with verbose language

Board With Tooltips

Consistency

Consistent design e.g. terms, colors, and layout makes the experience more predictable.

Keep links and target page names consistent to avoid confusion
Follow consistent naming conventions
Use consistent colors and order for metrics

Do's & Don'ts

 
Mobile best practices
If your users are likely to be using your app regularly on mobile, think about the mobile experience first.

Link cards to more detailed data to avoid overwhelming users
Avoid displaying huge grids on boards
On board pages, place text card headings across the entire page
Use one page for web and mobile, to reduce duplication and maintenance

Desktop Board Page to Mobile
Author AJ Balsamo.
Contributing author Monica Girel.
Tagged:
Comments