Anaplan Live!—Your Opinion Matters!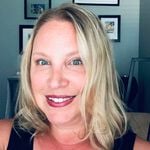 The team is energized on the heels of this year's CPX, and we're moving quickly to bring you even more valuable content to support you in your Anaplan journey. Planning is under way for Anaplan Live!—an event with you specifically in mind, the Anaplan model builder. 
Anaplan Live! is a two-day online experience packed with presentations from Anaplan experts and Connected Planning thought leaders. Attendees get the opportunity to interact in real time with presenters and Anaplanners throughout both days of the event.
Whether you're a new model builder just learning the ropes or an advanced model builder moving toward expert status, we're planning something specially tailored for you! We've got ideas—but nothing beats hearing directly from you.
We invite you to take this two-minute survey to help us (Ana)plan. Then, watch for updates on the next event coming your way very soon.
Tagged:
Comments