New UX: Nested list of Categories in Navigation header and App page
Would be nice to be able to add more than one level of category for Pages in navigation.
This is how it could look like.
In the example below I have a Category called "3. Procurements" which has quite a few pages which essencially consist of sub-groups: CAN, PET, CAP, etc.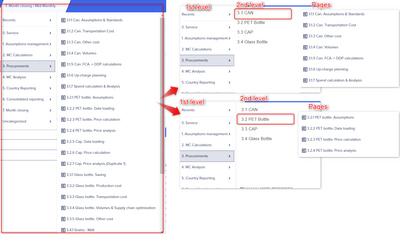 On App page it can look like this:
Tagged:
Comments