Introducing persona-based resources to support your individual Anaplan experience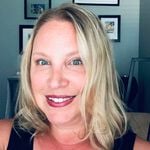 The Anaplan ecosystem is vast, and no two experiences are alike. As an active model builder, you are at the forefront of building, delivering, and optimizing models for your organization. API and integration developers are focused on successful connections between platforms, and UX designers are aligned around the common goal of aligning end users with a consistent, seamless experience across all Anaplan models through logical dashboard design. Community Personas are here to support you in your individual role—providing dedicated content hubs and discussion forums designed with your unique needs in mind.
What's new?
Today you'll find the first three in a series of persona-based content that we'll be developing this year. Each content hub includes a compilation of thought leadership, instructional guides, recommended training, and dedicated forum discussion—designed to enable efficient and effective role-based success. Find what you need quickly and get back to business!
Developer content hub supports the goal of making API and integrations simpler and quicker.
UX Designer content hub addresses the need to enable end users with actionable data visualizations.
Model Contributor content hub sets the foundation for success for foundational model builders. 
What's next?
The launch of the Model Contributor content hub marks the beginning of the next phase of the Anaplan Standard Application Process (ASAP). Watch for more updates coming soon on how you can take advantage of this approach to quickly define what to build in multiple formats and bite-sized delivery methods, providing model-building guard rails for quick updates to your models. 
Get involved and stay informed:
Subscribe to the Personas section, or an individual persona, using the Options > Subscribe dropdown menu.
Join a Group forum discussion using the Forum tile in the persona hub.
Engage with your peers by sharing in the comments section of an article or engaging in the discussion forum. 
Share with peers in your network that would benefit from these resources.
---
More about UX:
---
Coming soon
Watch for even more great content to be added very soon, including supporting video content, exclusive content and announcements, and persona-based Anaplan Spotlight events. We're just getting started—check back soon for more opportunities to connect, collaborate, and problem solve with your peers.
If you like what we've started and want to help make these persona-based content hubs a success, watch for opportunities to participate in an elevated role, coming soon!
We hope you find these persona content hubs valuable, and we welcome your feedback. Subscribe to the Developer, UX Designer, or the Model Contributor content hubs to receive automatic notifications. Watch for new Personas to be launched throughout the year by subscribing to the Personas section. What do you think about the new persona content hubs? Let us know in the comments below.