2022 Certified Master Anaplanner Maintenance Requirements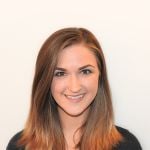 During 2021, Certified Master Anaplanners demonstrated their thought leadership, technical expertise, and evangelism for the amazing ways Anaplan can solve problems, drive innovative solutions, and help organizations adapt quickly and effectively to internal and externally changing environments. As we drive forward into 2022, we want to recognize Certified Master Anaplanners for demonstrating these traits.
Certified Master Anaplanners must meet two key requirements during 2022 to renew their certifications for 2023.
Complete Contribution Activities for a total of 400 points

There will be a new mid-year check-in requirement for Certified Master Anaplanners to complete half (200 points) of the annual points requirement by June 30th, 2022, or ensure they have activities totaling 200 points lined up and confirmed by that date. There will be more to come on this!
If you have any questions on your current 2023 re-certification status, send an email to

[email protected]
Unsurprisingly, these requirements are reflective of the same requirements in place during 2021. However, new this year is the mid-year check-in requirement. The goal for this requirement is to create greater visibility into where and how Certified Master Anaplanners are contributing, as well as to assist Certified Master Anaplanners in proactively planning how they will attain contributions throughout the year.
This year, we are leaning in to recognize the differences of everyone within our Certified Master Anaplanner community and the amazing perspective that brings to our community! The valid 2022 contribution activities will be categorized by engagement zone which highlights the three types of Certified Master Anaplanners:
Connected Planning Evangelists
Thought Leaders
Technical Experts
Each zone is important to the Certified Master Anaplanner Community, the entire Anaplan Ecosystem, and the Anaplan Community! Our goal in creating these zones is to give each of you the opportunity to easily align your experience and personality with activities that are best suited for you in order to make a significant impact in a particular area of the Anaplan ecosystem. To that end, we ask that you select an engagement zone to focus on for your primary contribution activities.
We will be taking an agile approach towards contributions in 2022; therefore, we will review this list at least quarterly and share new contribution activities throughout the year as we determine a need. More details for Certified Master Anaplanners are available in the Master Anaplanner User Group and will continue to come out throughout the year.
Technical Expert
Contribution 
Relationship Type
Description
Availability
Submission Process
Points
"How I Built It" video series
Customers, Partners
Inspire and educate other model builders by showcasing your skills in specific areas of the Anaplan platform.
Any time; limit 1 video each
Submit your interest, including details about the topic you would like to discuss, to [email protected]. 
300
How-To articles
Customers, Partners
Share your expertise around Anaplan technical functionality or a Connected Planning business process.
Any time; any quantity. Publication is not guaranteed.
For topic ideas and content submission process, visit our How To Contribute Content guide. Points will be awarded if your content is published.
200
Persona Hub Quick Tip Videos
Customers, Partners
Share your quick-tip on how to best use features/functionality within the Anaplan Platform in a short video the Community Content team will help you record.
Any time; any quantity. Publication is not guaranteed. 
Send @Community Content your quick-tip topic and outline, they make sure the tip/topic isn't a duplicate and make light edits, then they set up a time for you to record with the Community Video Producer (one hour). See examples of completed quick-tips here. 
200
Voice of the Customer Product Update
Customers

Showcase your technical expertise! Participate in the brand new Voice of the Customer Product Update Webinar, speaking on the benefits of newer Anaplan platform features. You will also gain direct access to the Anaplan Product and Product Marketing team during the preparation period.



CLOSED
The Q1 Webinar will be April 7th and will highlight you as an expert on the following features.
-NMX
-Integrations (APIs, Anaplan connect, Power BI connector)
-UX

 

CLOSED: 

Q3 webinar will be held on Oct. 6th. A customer speaker is needed to speak about Polaris and Management Reporting. 

1-2 customer speakers, upon approval
Submit your interest to participate as a speaker in this webinar to [email protected]
400
Customer Spotlight Blog Series
Customers
We need a limited number of Master Anaplanners to apply for a new Customer Spotlight Blog series in which you will be featured inside the Anaplan Community and within Anaplan's main website to showcase the value of how you used Anaplan to solve a problem and the difference it made in your organization. 
Upon approval, one submission per person
Email your submissions to commu[email protected] and copy [email protected].
Add a note in the email that you are applying for the Customer Spotlight Blog Series.
400

Immediate Need:

Host an ACE Networking Table on November 9th & 10th

Customers, Partners
Host an ACE networking table where ACE Attendees will be able to join your virtual networking table to connect and ask questions about your specific product feature you select for your networking table. The networking table will need to be open for 1-1.5 hours during the ACE event.
Upon approval, Any quantity
Sign up by emailing [email protected]. Confirm your time-block and submit your specific featured product feature you wish to focus on for approval. Product feature must be specific (example: not just API's, choose specific feature such as REST API)
400

Immediate Need:

Breakout Session Producer for ACE Events on November 9th & 10th

Internal
Help prepare breakout speakers for their sessions, ensure they have their content prepared, be easily accessible the day of the presentation and help resolve any technical issues, ensure speakers are where they need to be the day of the presentation, and shares links and time reminders in the breakout session.
Upon approval, Any quantity
Sign up by emailing [email protected]
400

Immediate Need:


Provide UX & Management Reporting Layout Examples

Customers, Partners, Internal
Provide screenshots of 3-5 examples of UX Page or Management Reporting Design Layouts that have been well-received by end-users. Include a short description explaining which key elements make this layout successful with end-users. The screenshots should be provided in a format that can be shared with the broader Anaplan Community. Blacked out data points are acceptable. The goal is to create reference-able templates for community members to mirror when designing for analysts who need to review large amounts of data (the UX) and for presentation materials that provide higher level insights to leadership (Management Reporting).
Any quantity, upon approval
Email submission to [email protected]
100
Thought Leader
Contribution 
Relationship Type
Description
Availability
Submission Process
Points

Immediate Need:

ACE Event Mainstage Chat Engagers

Customers, Partners, Internal
Sign up to share your thoughts and expert perspectives in the chat during the main-stage events, share links to content that is relevant to the presentation material in the chat, and help answer questions by other attendees.
For each main-stage session you commit to, you will receive 100 points. You must sign up in advance and you must complete the activity during ACE to receive points.
Sign up by emailing [email protected]
100
CLOSED
Persona Hub Creation:

CoE Leader Persona Hub
Master Anaplanner Persona Hub

All
3 Master Anaplanners are needed to help plan and create each planned persona hub. This is a limited availability opportunity and a great way to complete all the contribution activity points you need for this year!
Volunteers are needed no later than March 11th, 2022. The Persona Hub content needs to be finalized by March 23rd, 2022.  We will set up a call to specifically outline what's needed and being asked for once you volunteer. 
Email your intent to volunteer for this activity to [email protected]. 
400
CLOSED
Persona Hubs content
All
Contribute or curate content for upcoming new Persona Hubs (Centers of Excellence, Master Anaplanners, more to come).
Any time
Email your submissions to [email protected]. Watch the Master Anaplanner Group in the Community for specific requests related to Persona Hubs.
200
Persona Hubs Event Series
All
Share your expertise live with our new event series focused on Persona Hubs (UX Designer, Model Contributor, more to come).
Upon approval
Indicate interest by emailing [email protected]. Watch the Master Anaplanner Group in the Community for specific requests related to Persona Hubs.
200
Community Podcast Series
All
Share your expertise during our new podcast series.
Upon approval

Indicate interest by emailing [email protected]. Watch the Master Anaplanner Group in the Community for specific requests.

200

CLOSED

Speak at Anaplan Live!

Customers, Partners
Share your expertise live at the Anaplan's premiere event.
Upon approval
Indicate interest by emailing [email protected]. If selected, points are contingent upon participation in all pre-event rehearsals and meetings. 
400
Speak at an Anaplan Connect Event
Customers, Partners
Share your expertise by presenting at an Anaplan Connect event.
Upon approval
Send an email to

[email protected]

 confirming your completed presentation and sharing your presentation slides from your Anaplan Connect Event presentation.
400
Centers of Excellence content
Customers
Create thought leadership content for the CoE section of the Community.
Any time; any quantity
Email content to [email protected]. Points will be awarded if your content is published.
200
Call for Community Content
All
Write (or co-author) a blog post for the Anaplan Community blog on business processes, Connected Planning, career paths, new platform functionality, or other topics that excite you.

Check here for topic suggestions and submission process information. 
Any time; max of 3 posts for points.

Email [email protected]. Points will be awarded if your content is published.

 

No submissions in November/December.

 

No guarantee of publication, so submit early for best opportunities.

200
Speak at a Group event
All
Share about a specific topic at an Anaplan Groups event. May be as a solo presenter or part of a panel, and may involve live Q&A.
Any time; any quantity
Email [email protected] with your interest. Points will be awarded after you speak at the event. 
200

CLOSED

Center of Excellence: Templates and Internal Resources

Customers
Submit templates for emails and other internal resources: Established processes that you are most proud of. Some examples are:
- How your CoE communicates upcoming system downtime or platform changes
- How the CoE takes requests and prioritizes them
- Great ways to structure your CoE team calls
Submissions must be received by May 31, 2022. 
Email [email protected]
200

CLOSED

Center of Excellence: Push for internal training/enablement

Customers
Help other CoEs ramp up by sharing examples of your CoE's Anaplan enablement offerings beyond Anaplan Academy
Submissions must be received by May 31, 2022. 
Email [email protected]
200

CLOSED

Center of Excellence: Examples of CoE Culture

Customers
Inspire other CoEs by sharing what your CoE does that's unique (celebrations, show and tells, beer-and-build) and fostering a connected culture
Submissions must be received by May 31, 2022. 
Email [email protected]
100

CLOSED

Center of Excellence and the Anaplan Community

Customers
Share examples of internal resources (one-pagers or decks) on how your CoE positions Anaplan Community to end users and new model builders
Submissions must be received by May 31, 2022. 
Email [email protected]
100
Connected Planning Evangelist
Contribution 
Relationship Type
Description
Availability
Submission Process
Points
Serve as an Anaplan Group Leader
Customers, Partners
Connect like-minded peers for meaningful discussions online and/or at events.
Any time
Apply in the Community here
Points will be contingent on successful completion of requirements at the end of the Leader's term.
400
Serve as a MA Cohort Call Leader
Customers, Partners, Internal
Lead monthly Certified Master Anaplanner Cohort Calls from August through December and to assist in curating monthly agendas.
Required to commit to leading one call per month. Available to all Certified Master Anaplanners.
Email

[email protected]

400
Customer Advocacy
Customers
Become a customer advocate and share your passion for Anaplan with other customers. Must have already completed Advocacy Program sign-up form and been accepted to the program (all customers are welcome to sign up).
By invitation
Master Anaplanners will meet with the advocacy team; they will then determine appropriate opportunities for participation. Points will be awarded at the discretion of the advocacy team.
100
User Research Program Champion
Customers

The Anaplan Research team needs to connect directly with end users so they can weigh in on future designs and ideas. 

Any time; must get all 5 end users to sign up

Sign up yourself and get 5 end users to sign up for the User Research Program

100
Host a Group event
All
Collaborate with a Group Leader to create an event on the topic of your choosing. 
Any time; any quantity
Email [email protected] with your interest. Points will be awarded after you host the event.
300
Complete a Gartner Peer Insights Review
Customers, Partners
Complete a 20-minute online survey, vetted by Gartner before publishing anonymously. 
Any time; 1 review/market
Send proof of completed review to [email protected]. Points will be awarded upon receipt of your submission.
200
(Customers and Partners Only) Complete a G2 review
Customers, Partners
Complete a 10-minute online survey, vetted by G2 with an option to publish anonymously.
Any time; 1 review/person
Send proof of completed review to [email protected]. Points will be awarded upon receipt of your submission.
100
(Customers and Partners Only) Complete a TrustRadius review
Customers, Partners
Complete a brief online survey about your experiences with Anaplan. 
Any time; 1 review/person
Send proof of completed review to [email protected]. Points will be awarded upon receipt of your submission.
100
CLOSED
(Customers Only) Complete a Dresner Wisdom of Crowds Survey:
Direct link here.
Customers
Complete a brief online survey about your experiences with Anaplan. 

Survey responses must be submitted prior to March 31st, 2022. Responses are not able to be submitted after this date. 1 review/person.

Send proof of completed review to [email protected]. Points will be awarded upon receipt of your submission.
100
Submit a completed CoE Charter
Customers, Partners
Start building a Center of Excellence at your company and share your Charter providing a high-level overview of your CoE. 
Any time; 1 charter/company
Email completed charter to [email protected]. Points will be awarded after your charter is approved.
400
Mentor 1 Model Builder through Anaplan Academy Training Courses
Customers, Partners
Support a new model builder in successfully completing their Anaplan training courses:
-Level 1 and The Anaplan Way (50 points for each course)
-Level 2 (100 points)
-Level 3 and Solutions Architect Design Review (200 points)
Any time; any quantity

After their training is complete, ask your mentee to email [email protected] and designate you as their mentor. Points will be awarded once the data is verified.

 

Courses must be completed during 2022.

 

To receive points for Level 3 Course and Design Review, the mentee must submit and pass design review and receive confirmation of becoming a Certified Solution Architect. Grading of the design review may take a few weeks, and this confirmation of your mentee passing the design review must be received prior to the end of this year. Please ensure any of your Level 3 mentees have this step completed with ample time to account for the grading process if you require these points to re-certify at the end of 2022. 

Varies by Course