Anaplan Live! Spotlight: UX Designer Hub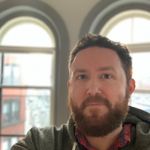 Excited to share my conversation with Felix Bein, @BCSFB Certified Master Anaplanner & Manager | Enterprise Performance from Deloitte and Taylor Giesler, @taylor.swisher Manager from Lionpoint Group on Tuesday, March 29th.
During this quick hour long session we touched on the following:

Look for more events focused on our Persona Hubs throughout the next year. I'd love to hear you comments, questions and feedback below!
Tagged: