2023 Certified Master Anaplanner Certification Verification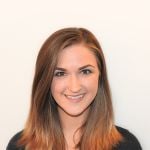 The Certified Master Anaplanner Program issues personalized, verifiable credentials for every Certified Master Anaplanner (CMA).
An individual's status as a CMA can only be validated by a combination of their name and their unique credential ID, both of which appear on their certificate. You can find their credential ID number in the bottom left corner of their certificate. The certificate issue date and certificate expiration date are also noted on the certificate.
(Image: 2023 Certified Master Anaplanner certificate with unique code on bottom left corner)
The CMA Program does not use any other system to issue and verify CMA credentials. Please do not accept any forms of verification that cannot be validated by the following method.  
How to Validate a Certified Master Anaplanner Credential
The certificate details are unique to each CMA. You can verify their status by sending your Anaplan representative a copy of the certificate or the individual's first name, last name, and credential ID number. They will cross-reference these details with our internal records to confirm the individual's status. Once verified, your representative can share more details on the credential such as issued and expiration dates.
How to Access a Verified Credential
Once you become certified as a CMA, you will receive your Certified Master Anaplanner certificate via email. A Certified Master Anaplanner will present a PDF certificate as above. If you have any questions, please direct them to [email protected].
As this certification becomes increasingly recognized and coveted in the ecosystem, we want to reassure the broader ecosystem that maintaining the high standards for this certification and providing an easy, consistent method for all to verify the validity of this credential remain among our highest priorities.
Comments