2023 Certificate Maintenance for Certified Master Anaplanners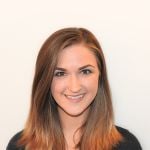 The 2023 Certified Master Anaplanner Program has begun and there is incredible opportunity for 2023 Certified Master Anaplanners (CMAs) to demonstrate their thought leadership, technical expertise, evangelism, and mentorship capabilities across the entire Anaplan Ecosystem! 
At their core, a Certified Master Anaplanner is someone who guides and up-levels others in the Anaplan ecosystem through their mentorship, provides community perspective and technical architecture thought leadership, demonstrates innovative solutions, provides product feature insight, ideates and inspires others in the Anaplan Community to define the future of the platform, leads COE development, develops innovative roadmaps to scale the platform for business decision-making, and champions Anaplan in the competitive market.
Engagement Zones
The 2023 Contribution Activities list is attached to this post, accessible for CMAs to download (last updated 11/14/23):
Last year, in 2022, each contribution activity was mapped to three engagement zones to understand and communicate how Certified Master Anaplanners were driving impact to the Anaplan ecosystem. This year, in 2023, we are recognizing the impact of Certified Master Anaplanners in the development of others across the Anaplan Ecosystem by breaking out mentorship as a new engagement zone due to seeing that 43% of Certified Master Anaplanners engaged in some form of mentorship activities during 2022. 
This year, we are leaning in to recognize the differences of everyone within our Certified Master Anaplanner community and the amazing perspective that brings to our community! The valid 2023 contribution activities will be categorized by engagement zone which highlights the four types of Certified Master Anaplanners:
Thought Leaders
Technical Experts
Connected Planning Evangelists
Mentors
Each zone is important to the Certified Master Anaplanner Community, the entire Anaplan Ecosystem, and the Anaplan Community! Our goal in creating these zones is to give each of you the opportunity to easily align your experience and personality with activities that are best suited for you to make a significant impact in a particular area of the Anaplan ecosystem. To that end, we ask that you select an engagement zone to focus on for your primary contribution activities or choose the unique blend of engagement zone activities you want to be recognized for. Will you aim to be one of the few Certified Master Anaplanners who complete activities in all four engagement zones during 2023?
We will be taking an agile approach towards contributions in 2023; therefore, we will review this list at least quarterly and share new contribution activities throughout the year as we determine a need. More details for Certified Master Anaplanners will continue to be shared throughout the year in the Certified Master Anaplanner: ENGAGE newsletters. 
Certification Maintenance Requirements
Certified Master Anaplanners must meet two key requirements during 2023 to renew their certifications for 2024. There is a new deadline for all contribution activities to be complete and reported to the Certified Master Anaplanner Program no later than Friday, December 15th, 2023.
Complete Contribution Activities for a total of 400 points

There will be a mid-year check-in requirement for Certified Master Anaplanners to complete half (200 points) of the annual points requirement by June 30th, 2022, or ensure they have activities totaling 200 points lined up and confirmed by that date. There will be more information to come on this in the Certified Master Anaplanner: ENGAGE! newsletters for CMAs!

Remain/Renew Certification as a Certified Solutions Architect
Unsurprisingly, the 2023 requirements are reflective of similar requirements in place during 2022 with the modification of the December deadline for completed certification maintenance requirements changing from December 31st to December 15th. As the majority of Certified Master Anaplanners had their requirements fully complete prior to this deadline, this change is not expected to be greatly impactful and is intended to help ensure you receive timely and accurate answers to your questions prior to the certificate maintenance deadline.
Also included again this year is the mid-year check-in requirement. The goal for this requirement is to create greater visibility into where and how Certified Master Anaplanners are contributing, as well as to assist Certified Master Anaplanners in proactively planning how they will attain contributions throughout the year.
As always, if you are a Certified Master Anaplanner who has any questions about the requirements for annual certification maintenance, your status, or how to engage, please email [email protected]. 
If you are interested in the Certified Master Anaplanner Program and wish to learn more about how to become a Certified Master Anaplanner, please review the resources here and reach out to [email protected] with any questions. 
Tagged:
Comments