February 2023 Community Member Spotlight: Misbah Ansari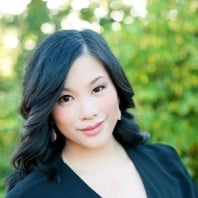 Congratulations to our very first member we are featuring in Anaplan's Community Member Spotlight, Misbah Ansari! As one of our top contributors over the course of the past five years he's been part of the Anaplan Community, Misbah can be seen continually helping members and sharing valuable insights.
About Misbah
We asked Misbah to share more about his background! Here's what we learned…
"I have more than a decade of work experience and 8 years of which are in the Anaplan space. I am a Certified Master Anaplanner, Community Moderator, and a Group Leader for the Modelers Forum - India Group. I helped Anaplan OEG (Operational Excellence Group) in curating and creating the PLANUAL 2.0. I also had the privilege of being a speaker during Anaplan Live 2020. In 2021, I founded MIZ LOGIX PVT LTD – an Anaplan Consulting Firm which helps its clients in the digital transformation journey. I am also responsible for business development and hiring the right talent for our company."
We asked Misbah a few questions so you can learn even more about him!
Can you share an Anaplan success story?
There are a lot of success stories that I could share but if I have to list a few, I would like to highlight these two:
This client of MIZ LOGIX is a US-based food distribution company which has procured over 2TB of space from Anaplan. This client had 4 environments i.e., Dev, Test, Prod, and Sandbox. I investigated Anaplan environment space allocation, and I also checked how the models have been built. To my surprise, all four models were around 250GB in size. So, I immediately made sure that we reduced the Dev model to less than 10GB – hence saving around 240GB straightaway. After that came model optimization, and there also I was able to reduce around 70 GB each in Test, Production, and Sandbox taking the total space savings from 240GB to 450GB.
With another client, end users are heavily dependent on the Excel Add-Ins. There are close to 300 end users who pull the reports from Anaplan via Excel. Hence it was important for us to make report pulling from Anaplan a seamless experience. However, there were some hiccups and end users started complaining about connection breaks, pivot swaps, and other maintenance issues when the year rolls over. On an average it would take a user 3-5 minutes to recreate the same report again. Imagine the pain that every user has to go through, and the time taken by all 300 users for all of the reports. It was costing around 80-90 hours to the client. I investigated the reports and saw an opportunity to redesign all of them, and it worked like a charm with no issues whatsoever – helping end users to pull reports smoothly.
These were the huge wins for our client and also for me and MIZ LOGIX.
Tell us something interesting about yourself.
I was a Botany/Zoology student in my Bachelors education, pursued an MBA in Finance in post-Graduation and eventually ended up being an IT professional who designs solutions for its clients.
Please share something you can teach about Anaplan - any tips and tricks you'd like to highlight?
With Anaplan platform you can learn new things almost every day. We at MIZ LOGIX, have taken initiatives to help Anaplan community through our small video series. It's called DID YOU KNOW and DID YOU KNOW Season 2 – focused on modeling tips and tricks, model optimization etc. These are publicly available on:
My articles have also been featured as part of the PLANUAL highlights. You can find them just beneath the rules within the PLANUAL. I have also taken initiative to write down articles which would highlight features released by Anaplan during the previous year. However, if you still wish to know more about the Platform you can email me at [email protected] or you can DM me on LinkedIn or Anaplan Community.
What do you enjoy about the Anaplan Community?
Couple of things I enjoy about the Anaplan Community… One, you get to see how people approach the same problem statement differently. It opens your mind to think differently. The second thing I enjoy about the Community is the networking. I have made so many good friends on Community who not only helped me in my Anaplan journey but also helped me expand my vision towards this beautiful world.
We hope you enjoyed learning more about Misbah in this month's Community Member Spotlight. Misbah, thank you for all you do!
Check out a few articles written by Misbah in the Community:
Want to learn more about our Community Member Spotlight series? Check out this post.
Do you know someone in the Community who you think should be featured in a Community Member Spotlight? We want to hear about it — please nominate them here! 
Comments