April 2023 Community Member Spotlight: Bruno Rodriguez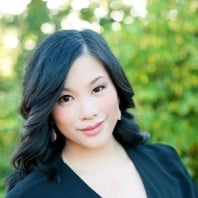 In our monthly tradition of honoring our Community members, we're pleased to introduce our April Member Spotlight: Bruno Rodgriguez! Bruno has been an active Community member for 1.5 years and recently became a Certified Master Anaplanner in early 2023. Get ready to learn about Bruno as we highlight his talents and contributions!
About Bruno
We asked Bruno about his background, current role, and history with Anaplan. Here's what we learned!
"Contrary to most of the people in this environment, I have spent most of my days in academia. I am a Mechanical Engineer that has always been interested in learning and understanding why things are the way they are. This led me to pursue a Ph.D. in Material Science. Over those LONG years, I realized that academia was not what I expected and started to think about next steps. After almost accidentally meeting two rock stars as @AlejandroGomez and @Manuela_Apostol halfway through my Ph.D., I was lucky to be convinced by them to give Anaplan a try, and I cannot thank them enough yet. If there is anyone reading this in a similar situation, I can only invite you to take the risk and jump onto the opportunity.
My Anaplan journey started in February 2022 when I became a Customer Success Consultant at Bedford Consulting. During the first six months, I worked with fantastic companies on various uses cases, such as demand forecasting, FP&A and financial consolidation, or even sales planning. From that point, I was lucky that Bedford Consulting trusted me to start working as a Solution Architect, being involved in various use cases, such as Consumer Revenue or Connected Planning, amongst others. The year culminated in February 2023, when I became a Master Anaplanner."
Despite being on the Community for over a year, Bruno has already established himself as a valuable contributor such as:
Participating in Community forums with over 250 comments!
Providing feedback and sharing multiple ideas in Idea Exchange.
We asked Bruno a few questions to get to know him!
Please share an Anaplan success story you're proud of. 
I believe that if I had to choose one, I would choose my first implementation. Our client was managing multiple spreadsheets to forecast the demand for hundreds of SKUs distributed across multiple customers. This was an issue as they were overinvesting time in the demand forecasting, but also in various weekly meetings with Account Managers (AE) to ensure the forecast reliability. 
At the time, I had limited knowledge of Anaplan and even the specific use case, but we managed to deliver a successful project adding multiple extra requirements to the initial scoping. As a result, the customer now has a consistent tool that has proven itself with 98% accuracy, and had multiple cascade effects, such as the change of the cadence in the AE meetings from weekly to monthly and saved significant time in a daily basis to the users. On top of that, I am really proud that we were able to upskill their internal model builder, which we know can be a challenge, but allowed them to completely develop the Phase 2 internally.
What are you reading, watching, and/or listening to currently?
I have recently started to read two books that I remembered I had been recommended before. "The Subtle Art of Not Giving a F—", following Paul Gallagher's recommendation, and "Thinking, Fast and Slow" which was internally recommended at Bedford Consulting a long time ago. In terms of watching, I have recently watched "Beef" on Netflix, which was quite fun, and I would recommend it. Finally, I really enjoy listening to Andrew Huberman's podcast when running.
Please share something you can teach about Anaplan - any tips and tricks you'd like to highlight? 
I am still quite early in my journey, but I believe there is something I have applied to myself and could be helpful for those reading this and starting now to follow. I accepted quite early that I was in no position to add value as an expert to any use case, so I tried to balance that with Anaplan knowledge. This meant that I needed to do three main things: read, test, and reflect. 
Read: I tend to read all the platform releases and try to be aware of what are the latest updates and limitations of Anaplan. Anaplan Modelers Forum or ACE are great events to network with Anaplan employees and learn more about what is happening behind the scenes. I also started to read the Planual, articles suggesting best practices and even what challenges other people were sharing in the community quite early.
Test: I tried to recreate the articles suggesting best practices, as those will be useful at some point. You could recreate "How I Built it" or the "Community Perspectives", or even test how you would go about resolving the issues in the community. 
Reflect: During my initial projects, I was aware that things could be done better, so when I had time to investigate, I would re-build stories in a Sandbox, trying to find ways to optimize certain pieces. 
What do you enjoy about the Anaplan Community? 
I remember coming to the Community to understand why my formulas did not work in Level 1 and 2. As I got to learn a bit more about Anaplan, I continued reading - from the shadows - how people were resolving their issues, as I understood that I could have the same questions at some point. 
In the last Member Spotlight, @Tiffany.Rice referred to the value that the Community had regardless of where you are in your journey, and those words resonated with me. As a Ph.D. student, I was told that if I wanted to learn and wanted to know the latest developments in my field, I needed to read as many papers/books as I could. That is what I enjoy from the Community, it is a centralized living source of knowledge.
There are multiple resources catered from all levels, ranging from the "How I Built it" videos to the "Community Perspectives" or multiple other articles suggesting best practices. We are standing on the shoulders of all the people that came before us and spent time sharing knowledge either through responses, articles, or even ideas. But more importantly, we can become part of it. I can only invite people to participate in the Community and make it even more dynamic. It is only fair that as we become more confident, we try to test ourselves and pay back our dues by supporting others in their journey.
What is the best piece of advice you've ever been given?
"Be aware about what you know, but more importantly, be aware about what you do not know". These words have resonated with me for a long time. In research, this was important to ensure that you were not biasing your results through a wrong analysis, but I really believe this can be applied to any professional environment or even to a personal level. It is certainly very important to be mindful of our strengths, but also of our flaws, which on many occasions we consciously decide to ignore.
We hope you enjoyed learning more about Bruno in this month's Community Member Spotlight. Thank you, Bruno, for being an outstanding Community contributor and advocate!
Want to learn more about our Community Member Spotlight series? Check out this post.
Do you know someone in the Community who you think should be featured in a Community Member Spotlight? We want to hear about it — please nominate them here!
Comments