June 2023 Community Member Spotlight: Kait Chura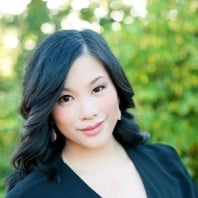 As part of our ongoing monthly tradition to recognize and appreciate our Community members, we are delighted to present our June Member Spotlight: Kait Chura @kaitchura! With an impressive track record of over four years as an engaged Community member and three years as a Certified Master Anaplanner, Kait's dedication and expertise shine through. Get ready to learn more about Kait's background, impressive skills, and valuable contributions as we highlight them!
About Kait
We asked Kait about her background, current role, and history with Anaplan. Here's what we learned!
I spent the first three years of my Anaplan career at Spaulding Ridge supporting and leading every conceivable implementation use case. Right now, I'm in my second year of being the Solution Architect for LiveRamp. My educational and professional background prior to learning Anaplan was in film, sport management, marketing, supply chain, retail, and operations — so, naturally, I now work in finance. I love being creative in Anaplan and often end up building solutions that stem from the question, "Can we do that in Anaplan?" While I'm still human and I've been stumped a few times (and that still haunts me...), my passion for the tool led me to becoming a Certified Master Anaplanner.
Fun Fact: I have been known to solve Anaplan issues in my sleep.
We asked Kait a few questions to get to know her!
Please share an Anaplan success story you're proud of. 
Does this Community Spotlight count? Oh, outside of this... hmmm...
I never had a "traditional" background. As a student-athlete, I studied film and sport management for my undergrad degrees. I received a masters in strategic communications, and prior to starting my Anaplan career at Spaulding Ridge I worked at Apple in retail leadership, call center operations, and supply chain. Right now, I am the Solution Architect at LiveRamp managing a large finance hypermodel. My career is as non-traditional as they come, but my greatest success, and how I learned Anaplan quickly, was because I mastered the storytelling perspective of Connected Planning, which: a) helped me ask meaningful questions and b) allowed me to not be pigeonholed in one use case.
Let me try to explain how I use storytelling to see the power of Connected Planning using a fake example: Best Buy purchases 100 computers from Dell to sell in a store in Duluth, Minnesota.
That one sentence becomes multiple stories for model builders to envision (and build) in Anaplan. It's basically a choose your own adventure such as:
Story 1: SPM. Suzanne is responsible for that sale at Dell. Her commission goes up based on the number of computers that Best Buy purchases. As an Anaplan model builder, my role makes sure that data comes into the Data Hub and goes out to the SPM spoke model, so the sales team recognizes Suzanne's commission for selling the 100 computers.
Story 2: Supply Chain. The distribution center in Canada will fulfill the order, but Bryan needs to know that the sale has processed. My role makes sure an order that had a purchase order number is processed, communicating that Best Buy has now paid for the order. That way the distribution center can move the order into a truck to Duluth. If the data doesn't translate from the Data Hub into the fulfillment spoke model correctly, it won't trigger the fulfillment of the order.
Story 3: Finance. The finance team will recognize the revenue of the (computer sale price) x (100 units) - production cost, as the revenue generated by the sale for Dell. This is important because company wide revenue impacts the stock price. When that sale enters the Data Hub, the finance spoke model needs to be able to consume the sales data and translate it to the P&L report. It may even need to translate it a step further for larger audiences (currency conversions anyone?), which ultimately allows for the finance team to report on company performance.
When I think of my Anaplan achievements a few things came to mind from my consulting highlight reel (a dynamic drill down of workday transactions using natural page selectors, teaching myself optimizer for supply chain workflow, or building a NFL salary cap management tool... in my free time); but, I think my greatest success — that hopefully one that others can learn from — would be mastering Anaplan as a storytelling tool.
What are you reading, watching, and/or listening to currently?
Yikes — well, let's just say if you've ever wondered "who watches _____ ", it's probably me. I consume a lot of TV and movies to turn my brain off. Unfortunately (or maybe fortunately?), it's the summer and the Writers Guild of America is striking for a fair contract (#SupportWGA), so my current watching habits are restricted to rewatching old TV shows, live sports, and reality TV. Two weeks ago — Ted Lasso. Outside of that, my guilty pleasure TV is Bachelor/ette, where I regularly watch and live tweet every episode with a group of friends (shout out to fellow Certified Master Anaplanner, Alexander Jackson @ajackson314).
Off the screen habits — if you ever see me out in the wild wearing headphones or are a passenger in my car, I'm probably listening to an array of podcasts at 2x the speed, or Taylor Swift. I recently migrated my entire podcast library to Spotify so I can get accurate metrics about my own podcast consumption numbers... I really love data.
Please share something you can teach about Anaplan — any tips and tricks you'd like to highlight? 
My number one tip is to ask questions until you can visualize what you're trying to accomplish, without thinking about formulas. It may feel like it sometimes, but model schemas aren't just busy work, they're a way for you to visualize the if-then-else aspect of how the data flows. It also really helps in realizing the "connected" part of Connected Planning.
"If I change this number it will impact X, Y, and Z."
-------> Do I just want to change that number in the Data Hub so SPM, Supply Chain, and Finance see the change? Yes / No
------------------> Yes, integration into the data hub
------------------> No it's just a forecast number for the finance team in their what-if scenarios /// only build in Finance spoke model.
After you visualize how the data will flow, then you determine a BASIC math equation of how you expect the data to change for ONE intersection (one month, customer, region, product). Don't try to solve it all at once. Then check if the formula works for the bigger picture.
Extra credit is awarded to people who throw a person into the schema. I guarantee if you take the time to go the extra step of imagining how the person should be engaging with the data on your schema (sometimes they're not -- i.e. calculation engines), it makes it easier to dashboard, determine conditional formatting, or add images later on.
What do you enjoy about the Anaplan Community? 
When I started learning Anaplan, my secret weapon was Googling what I was trying to achieve, then adding "in Anaplan" at the end of the query. "How do I use the ratio summary method... in Anaplan", "Budget versus Actual financial modeling... in Anaplan", "How do I add blank lines between line items... in Anaplan?" What I quickly learned was that most of the answers were in Anaplan Community. Then I started becoming the person asking questions... then answering questions... then using my upvote power in Anaplan Community to highlight enhancements I want (like an Anaplan wish list).
I love the range of solutioning that happens on Anaplan Community. Sometimes it's someone asking a question on a concept they haven't quite grasped yet (do we all still have moments of doubting the difference between a LOOKUP and a SUM or is that just me?), other times it is for the creative problem solvers. I live for when the Anaplan Community is collectively trying to push Anaplan to do something that may not be considered out-of-box functionality. I'm a nerd at heart, and sometimes you just need a centralized location to geek out with others…that's what I enjoy about the Anaplan Community.
…..
We hope you enjoyed learning more about Kait in this month's Community Member Spotlight. Thank you, Kait, for being an outstanding Community contributor and advocate!
Check out a couple articles written by Kait in the Community:
Want to learn more about our Community Member Spotlight series? Check out this post.
Do you know someone in the Community who you think should be featured in a Community Member Spotlight? We want to hear about it — please nominate them here!
Comments