AMA: Model Building Excellence & Application Lifecycle Management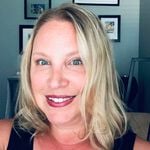 David Smith has become a household name around here, well versed in all things Anaplan. For those that haven't had the pleasure of interacting with him yet, let us introduce you! 
Tell us about your experience here at Anaplan. How long have you been here?
Four years. A lot has changed in that time!
Four years is a long time. What areas have you worked in? 
At Anaplan, I've worked in a variety of roles, but before that, I started life as an accountant.  However, I was never really interested in the technicalities of accounting; I always favored modeling and started my journey at the time Excel was taking off.  I moved from spreadsheets to the multi-dimensional world in 2000 with Adaytum (one of Michael Gould's first products).  I've used a number of different platforms during that time and worked as a system administrator, trainer, pre-sales consultant, and solution architect, so I bring all of that experience to bear in my new role. My current role provides a bridge between product development and customer success, and I am currently leading an initiative to re-define and evolve a new standard of Anaplan modeling (PLANS). This will define the best practices of model building, balancing performance, usability, and sustainability.
What is your area of expertise, and how did you achieve it?
My passion is planning, and I always want to find the best, most efficient way to model.  I am an expert in most things Anaplan, but my specialty has to be model design; I bring all of the techniques learned from the different platforms I have worked with to build efficient, well-structured models that are easy to maintain.  I am also expert in Application Lifecycle Management, having overseen the enablement of this fantastic feature since its launch in 2016.
What is your favorite thing about Anaplan?
I can model the way I think! I can build (and amend) models so much quicker than ever before. As an example, I recently worked with a colleague to re-configure a model by changing the dimensionality of all major modules.  We did that in four hours.  That's just not possible in most other systems.  I'm also so excited about the forthcoming Dynamic Cell Access.  I've personally championed this feature, and it will change how we model (in a very, very good way).
Tell us one fun fact about yourself! 
I'm right-handed, but I deal cards left-handed. Apparently, I was left-handed as a baby, until the age for four, or five, and only when I started copying my elder brother did I switch; so I guess there are some things left over that I instinctively do "the wrong way round."
Note: The live Q&A session is now closed.
Below you'll find a quick reference guide to specific questions featured in the video. Don't forget to check out the BONUS question from our expert to hear more about the DISCO planning methodology.
Comments