AMA: Partner Perspective With Chris Weiss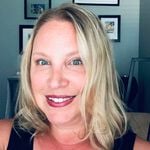 We're excited to welcome Chris Weiss to this session of Ask Me Anything! Chris is a Lead Solution Architect, Sales Strategy & Planning at Anaplan Partner, Accenture. 
How long have you been an Anaplan partner?
I've been working with Anaplan since early 2016.
Tell me about your journey thus far. What did you do prior to being an Anaplan partner? How has that shaped your current role?
Before joining the Anaplan ecosystem I was a Salesforce consultant and solution architect specializing in the Customer Relationship Management space (Sales Cloud).  In my work on CRM implementations, there was a clear disconnect between Front End Sales departments and Sales Operations planning departments.  Our technology solutions in Salesforce always empowered Front End Sales, but did little to assist Sales Operations groups with their planning and enablement functions.  Our practice at Accenture focuses on bridging that gap between Sales and Sales Operations, and by far the best technology enabler we've found that provides the systems needed to empower this connection is Anaplan. 
How do you interact with Anaplan and customers on a typical day?
A typical day might start with a workshop to understand a company's current state business processes and defining optimized future state workflows.  Then I might head to a side-by-side build session, which is a joint working session between our Accenture build time and the customer's model builders, where we discuss business processes, high-level solution approaches, and assign build tasks to anybody in the room while providing guidance on configuration leading practices.  Then I might take some time to myself to design any of the more complex Anaplan functionalities, including documenting the design and sending it to our build team.  Then I would likely test and validate any of the previous work of our build team to ensure the functionality meets the need of the customer's business process, and follow that up with a demo of the functionality back to the client to collect feedback and continuously improve the solution (and on a good day, might get sign-off on a completed dashboard, which means we get to celebrate that evening!).
What is your area of expertise?
My area of expertise is in Sales and Sales Operations business functions, ranging from optimizing business processes to providing technology enablers.  I always enjoy helping the community around questions on how Anaplan can enable Sales functions and planning, as well as technology best practices.  I also spend a decent amount of time focusing on expanding our internal Anaplan capability, so more than happy to discuss ways to stand up and build an Anaplan function or COE within an organization.
Favorite thing about working with Anaplan?
That it puts the power of technology and advanced planning in the hands of the business.  Anaplan enables flexible scalable solutions that can be fully owned by Sales Operations, no need for IT involvement or developer/coding skills, which unlocks the full potential and creativity of Sales Operations (and the ability to follow the whims of sales organizations in general), all built on top of the stability and governance of an enterprise platform that can integrate to the rest of their enterprise platforms, often for the first time in a sales organization's history.
One fun fact about you?
I have two miniature long-haired dachshunds named Penny and Olive, and even though they're only 8 pounds each have huge personalities and love long walks in Central Park.
Note: The live Q&A session is now closed.
Comments