AMA with Duncan Pearson: Designing for Performance and Scale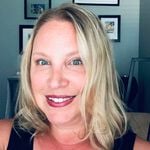 Duncan Pearson, Anaplan's Chief Architect, joins us for this session of AMA. From planning to problem-solving,  Duncan's a key player in the Anaplan ecosystem.
Tell us a little bit about your background. How long have you been at Anaplan?
I've worked in the planning/operational research space for 30 years, working for BA and Nestlé before setting up a small consultancy and then spending a number of years working with our founder Michael Gould at Adaytum and Cognos before he set off on his own to found Anaplan. I actually joined Anaplan just over 4½ years ago working in York on the core engine and then moved into my current role two years ago.
As Anaplan's Chief Architect, what are some activities you might do in a typical day?
I don't really have a "typical" day, but one thing I am never short of is meetings. I try to keep up with all the major development projects, which means working some Pacific time, giving guidance particularly on the impact different projects have on each other. I also spend time working with the more customer-facing parts of the organization, such as support and the OEG, to keep abreast of any challenges our customers might be facing.
What's your favorite thing about Anaplan?
So there are two things really and I can't decide which is the best. On the one hand, it's the people I work with. I have more good friends within Anaplan than I have ever had at work before, and everyone I work with is so committed to Anaplan, and particularly to its customers' success. It's great. The other thing is Anaplan itself. I love using the platform to solve problems and to build things. It is something I don't get to do enough of in my daily work but every time I do it lifts me up.
Give us one fun fact about yourself!
I once tried to teach Michael J Fox to row. I was working as an extra in a feature-length episode of Family Ties, called "Family Ties Vacation," and as part of the story, he had to win a race in the crew that I was part of. He was a great guy and really friendly.
Note: The live Q&A session is now closed.
Link to the YouTube video Duncan referenced:https://www.youtube.com/watch?v=sy9ZykyVTus&feature=youtu.be
Comments