AMA: Model Building Solutions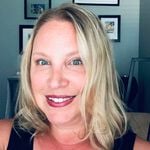 Tell us about your background and your role here at Anaplan.
Pierre: For the past 4 years, I've been helping design, implement, and connect a number of internal use cases across multiple lines of business within Anaplan. Currently, I serve as the Senior Manager of Business Operations, where my primary responsibility is to lead the Anaplan on Anaplan team to create the best-in-class Connected Planning ecosystem. In addition to standing up the best in class connected planning framework, my team's other primary responsibilities are to: 
Enable and Empower the business to be more self service
Bring consistency, control and order to the Anaplan on Anaplan ecosystem
Ensure the timely, accurate, and measurable delivery of VSEM metrics to the ELT
Jon: In my four years here at Anaplan I've dipped my toes in a lot of different departments within the organization.  I started my tenure off on the Apps team where I developed SPM, Supply Chain, HR, enablement, and integration models for the AppHub. From there, I did a stint on the Customer Success team actually implementing Anaplan at a customer. After that rotation, my goal was to evangelize those data and hierarchy management best practices and scalability to the broader PreSales org.  I've also supported builds for our internal Anaplan on Anaplan team as well as internal initiatives like Value Insights.  My current role is Global PreSales Operations Consultant. Our key charters are to support technical POC builds for our larger customers, run connected planning workshops to show prospects the "Art of the Possible" within Anaplan, and play a key role in enabling and selling new product functionality like Optimizer, Machine Learning, and our new UX.
What's your favorite thing about working at Anaplan?
Pierre: The people! The collaboration, creativity, and willingness of everyone at Anaplan to GSD is incredibly inspiring. I've learned a tremendous amount by the extremely talented people around me!  
Jon: The people. Everyone truly cares. Everyone is on the same team.  I have never been discouraged from going down a new path here.  It's always been "what can we do to help you get there." We have a lot of smart, hard-working, passionate people here. They push you, they encourage you, they help you, they go to bat for you day in and day out. Everyone is in this together and wants everyone else to succeed here and it's awesome.
Note: The live Q&A session is now closed.
Comments