AMA: Model Building Problem Solving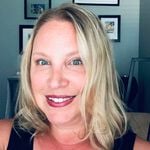 Tell us about your time at Anaplan. How long have you been here? What is your current role, and how do you help customers succeed?
Erin Lauterbach: I have been at Anaplan since February 2018. I'm currently on the Global Presales Operations team supporting the Supply Chain LoB. I help customers succeed by building and demoing models to them that showcase the latest capabilities of the Anaplan platform and show them how they can expand their use of Anaplan.
Sam Wong: I'm a Presales Operations Consultant for the Global Presales Operations Team, specializing in Supply Chain. I've been here 9 months, and I help customers understand the power, speed, and flexibility of Anaplan through tailored proof of concept models, statistical forecasting applications, and Optimizer use cases and support.
Note: The live Q&A session is now closed.
Comments