Community Says: Accepted Solutions in Forums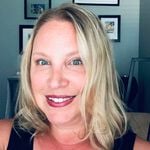 Community Says is an ongoing series spotlighting some of the insights, advice, and information posted by our Community members.
This week, we're spotlighting the Accepted Solution functionality in Community Forums. Forums are one of the most popular sections of Community, providing a place for members to post and answer questions, collaborate, and share best practices. Covering everything from platform discussions to known issues and workarounds to academy courses and training, you're sure to find an active and engaging discussion!
---
More from Community Says:
---

Within the Forums, you may have noticed a blue and white triangle (with a checkmark) to the right of a post, or perhaps you've seen the blue SOLVED indicator on the board or within your search results. Both of these represent answers to a posted question that have helped resolve a problem, and they're a great way to quickly find and navigate to an answer that may also help you! Members with a similar question can
quickly search, scan, and get support without posting a duplicate question.
Did you post a question and receive an answer that helped you? When you receive an answer that solves your issue, you can support the entire Community by clicking the button that marks that answer as an Accepted Solution.
An Accepted Solution is a way for you to choose the reply that best answers a question that you've posted. When you accept a solution, both the question and the solution get special icons and links that take you directly from the question to the answer.
Learn more about Accepted Solutions and join the discussion by visiting the original post: Accepted Solutions Guidelines in Community Forums.  
Have you benefited from an Accepted Solution? Do you want to highlight that information to help the Community? Share that information in the comments below.