AMA with Simon Ritchie: New UX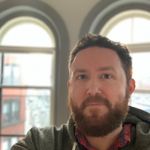 Simon Ritchie, Anaplan's Sr. Director of Product Management, answers popular questions about Anaplan's new user experience. Read the comments below the video to see the questions and answers submitted during our live Q&A session.
Note: The live Q&A session is now closed.
Thanks for watching! Comment with your questions below!
Comments