Certified Master Anaplanner Sarah Roberts—Harnessing the Power of Anaplan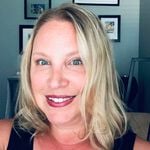 Certified Master Anaplanners are Connected Planning pioneers, building industry best practices and shaping the way Anaplanners everywhere utilize Connected Planning solutions every day. They understand the possible and are passionate about helping set the direction of the platform. Certified Master Anaplanner Sarah Roberts knows there's no competitor around that can match Anaplan's flexibility, versatility, or quality. 
This month, we're sharing insights from Sarah to illustrate the power of Anaplan and the benefits of Connected Planning. Sarah is a Management Analyst in the City of Tallahassee's Office of Resource Management with more than 10 years of experience in administration and finance. She's been with the City since 2012, is a leader in innovation and process improvement—and she's excited to share her Anaplan experience with the Community!
---
Sarah Roberts: Management Analyst, City of TallahasseeTell us about yourself. What is your current role, and how does Anaplan support your decision making?
Starting in the City of Tallahassee's Utility Accounting department in 2012, I transferred to the then-named Office of Budget and Policy in early 2016 to assist in the planning and implementation of a large-scale, citywide reorganization. As part of this reorganization, the scope and responsibilities of my department expanded beyond what is typically expected from a "budget" office, and we were aptly renamed the Office of Resource Management. We quickly identified the need for a sophisticated and adaptable software tool to use for budget planning, forecasting, and other planning processes. Anaplan was chosen to integrate with our financial system, PeopleSoft, allowing for the creation of modules and dashboards with the flexibility to expand for various needs in the future.
Initial configuration was completed in house with support from our Technology & Innovation department and the substantial online training and resources available from the Anaplan Academy and the Anaplan Community. The flexibility and development control provided through the Anaplan platform substantially reduced the cost and time typically required to implement software, and in only three months, a functional budget planning model was built and used for the full development of our FY17-18 operating budget pro formas. Since then we have added additional functionality including workforce planning, monthly and quarterly reporting and forecasting, and the five-year capital improvement plan.
With a degree and background in accounting, I found Anaplan to be incredibly intuitive and adaptable. The first major section I developed was a series of modules and dashboards to calculate and allocate the full $200 million cost of the City's 13 internal service fund departments including Human Resources, Technology & Innovations, Fleet, and Wholesale Energy Services (approximately 20 modules viewed across six dashboards).
During this build, I quickly realized Anaplan's potential. In the following months, I developed multiple accounting reconciliation processes into four dedicated models. Anaplan's strength with integrating disparate data sets revolutionized these once highly-manual Excel processes—saving a significant amount of time, recognizing departmental efficiencies, increasing accuracy, and consolidating repetitive processes. The manual processes have been reduced by 50-90 percent, and all remaining manual processing is now dedicated to the actual practice of reconciling.
"Manual processes have been reduced by 50-90 percent..."
I cannot express to you the power of a platform that is designed to be fully developed and implemented by the people that do the work. No one understands my processes like I do, and having the capability to completely design a system that meets my needs has provided unparalleled success.
Challenges are inevitable. What challenges does your team typically encounter, and how do you overcome them with the help of Anaplan?
The City of Tallahassee provides a broad range of services through its 14 operating funds, and each area provides its own unique set of needs and challenges. My department strives to provide full transparency in the budget process by providing quarterly updates to the public and city commission, receiving feedback and guidance as we navigate the current year and plan for the next.
The versioning ability of Anaplan allows us to save snapshots of the budget throughout the current and planning years, and the adaptability of the system allows us to easily adjust our course, tracking current expenditures and forecasting year-end results. As new issues arise, we can easily redirect resources to meet the City's needs within the finite revenue available. With Anaplan, our innovative "hold the line" budget approach allows for key needs to rise to the top so departments can focus on the delivery of quality service without being weighed down by a cumbersome budget process. Anaplan uniquely meets the requirements of Resource Management in line with the City Manager and Commissioners' goals of consolidation, transparency, and cost savings through improved efficiencies and does not have a competitor that can match its flexibility, versatility, quality, and implementation efficiency.
Not only is the effort to provide transparency to the public made easy with Anaplan, but a new level of transparency and efficiency has been provided to our internal customers, the departments. As the current year is tracked and adjusted and the new year is planned, users in the departments can follow our progress providing feedback and insight. The internal cost allocation process has been opened wide, allowing departments to view, understand, and interpret these costs and their allocation basis. Previously, the process of monitoring and interpretation of results was very siloed, and the Connected Planning made possible through Anaplan is breaking down those siloes every day.
An unexpected result of automating so many budgetary and accounting processes has been the breadth of efficiencies realized. Old repetitive processes are no longer needed, current processes are more effective, and some processes have even been found to not be needed at all! By breaking these down for development in Anaplan, each process is looked at from a new perspective. I've found that so many things are done because "that's how we've always done it", and this is a challenge of inefficiency that Anaplan is helping my Center of Excellence and I overcome every day.
An unexpected result of automating so many budgetary and accounting processes has been the breadth of efficiencies realized.
You're a Certified Master Anaplanner—congratulations! How did you accomplish this, and how does it benefit you in your career?
The short answer is easy—I got in there! I was not afraid to dive in and build models. After earning the Beginner Model Builder Certification, I thought about how my current processes were mapped (mostly in Excel), and I recreated them in Anaplan.
To build the internal cost allocation plan, I copied our Annual Budget Model and literally played around. I tried one approach that didn't quite work, so I backed up and started again. By the end of only a few weeks, I had a successful series of modules that produced accurate, easy to interpret results from complex data.
Since then, I've continued my training in the Anaplan Academy, earning my Certified Master Anaplanner Certification in June of 2019. My first attempts at model building, though accurate, were not the most efficient. As I've learned more about Model Building Best Practices and D.I.S.C.O., and as I've understood new formulas, I've gone back through the modules and made improvements. The resources available in the online Community, the examples available in the App Hub, and one-on-one time with other model builders have helped me to grow this far, and though I have achieved Certified Master Anaplanner status, it is thrilling that there is still so much learn.
The Community is a great place to collaborate and learn. Please share your insights on model building best practices!
Model Design Process
Preparation is everything! It doesn't matter if you are building a model for a client or if you are building your own model for a process that you know intimately well. Taking the time to plan your build will help you understand the big picture and anticipate issues before you begin.
During this time, I scrutinize my business process and determine which dimensions will be required. What relates? What can be nested in a parent/child relationship, and what can be identified as a subset? Failure to plan this part properly can result in a gross waste of space or ineffective relationships that will need to be reworked. 
Also during this time, with the help of IT, I scrutinize my source data and the tables they are queried from in our human resources and financial systems. Not surprisingly, this is the part where a good deal of inefficiencies and inconsistencies are identified. For example, one process I'm currently building used to involve running three separate system queries that actually pulled from the exact same table! Now, with the correct lists and subsets, only one query is pulled, and the rest is handled through subsets and modules. Another model I'm working on has identified problems with the source data itself that would otherwise have continued to go undiscovered and is now being corrected.
Proper planning, dimensionality, and complete data lead directly to the next and equally important model building best practice:
Designing with Future Development in Mind
My organization's first model, built internally with IT resources, was solidly designed with future development in mind. However, when I first developed the internal cost allocation modules inside of that model, I made some mistakes that required reworking later. I daisy-chained, I inconsistently applied version dimensions, and I made less than ideal list, subset, and naming convention choices. I ran into circular references and design failures that needed to be completely redone. Fortunately, I was able to export my data and re-upload it once my modules were rebuilt, but a lot of time and effort could have been saved had I heeded the teachings of D.I.S.C.O.
"A lot of time and effort could have been saved had I heeded the teachings of D.I.S.C.O.
As my Center of Excellence and I work to build additional processes, we are learning that many relate at deeper levels than initially understood. In some cases, what was originally planned as several individual models are now being combined into existing models. Luckily the origin models were designed with strong, consistent foundations, so incorporation of additional processes has thus far proven to be quite painless. I am currently working to integrate the city electric utility's wholesale energy trading process into the fuel inventory reconciliation model, additional accounting reconciliations into the utility revenue reconciliation model, and capital project planning into the capital improvement budget model, with countless more ideas brewing on the horizon.
---
More From Certified Master Anaplanners:
---
A big thank you goes out to Certified Master Anaplanner Sarah Roberts for her valuable insights. Tell us what you think about the interview in the comments below. Remember to subscribe—on the blog homepage—for real-time notifications of valuable content like this and more! 
Comments