Contributing Content Has Never Been Easier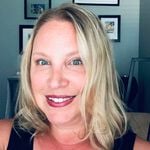 Calling all Anaplanners! Now's your chance to give back to Community—and we've made it even easier to do it. As an active user of the Anaplan platform, you've likely learned a few tips and tricks on how best to use the platform. And as a passionate planner and Anaplan advocate, your thought leadership serves as a roadmap for the masses. Whether you have a detailed best practice to add to the repository or a story to tell about your Anaplan experiences, contributing content is simple.
Contribute Content
Wondering if you should write a blog post or contribute a Best Practice? Both are great options! To help you decide, here's a quick guide to what makes them unique. 
Blogs provide thought leadership, share use-case examples, and give the audience insight into an individual's perspective on the principles of Anaplan.
Best Practices provide detailed, often step-by-step, instructions on how to best use Anaplan to accomplish business goals. 
What Should I Write About?
Great question! Getting started can be the hardest part. In the blog, you can't go wrong with seasonal topics. Think about things like 'spring cleaning your models' or 'planning for the new year.' Opinion posts are another way to go. Tell us what you like about the New UX, or share your key learnings from a recent User Group event. Thought leadership is always a value add. How has planning changed in your industry? What challenges has Anaplan helped you overcome? What recommendations do you have for others?
Best Practice accuracy is critical for success and the primary reason all submissions are reviewed and approved by internal experts, prior to publishing. Before you submit a topic, search the existing Best Practice topics to ensure your subject matter doesn't already exist. If not, we look forward to expanding this content with your expertise!
What's Next?
We've designated space in Community for new submissions—the Content Sandbox. Here you can develop copy, view how it'll appear in its final form, and request approval for publication. Here's what you do next. 
Click the Contribute Content button to start a new article. Find a link below, or select the button directly from the Sandbox home page.



Begin by entering your article Title and Body Copy into the editing tool. 
To avoid losing your content for any reason (ex. system timeout), consider writing your content in Word first and saving a local copy. You can copy/paste from Word into the editor or add it directly. 
Use editing functions to customize your content. 


This familiar toolbar is available when authoring content on the Community.






When complete, select the button that best fits your desired next step.
Select Save to return to your article at a later time to continue editing. To continue editing saved content, navigate to the Options dropdown, select Knowledge Base Article Dashboard, select Drafts to expand the list, and select your article. Then, scroll to the bottom of the page and select Edit article to continue editing. 

 
Select Publish to publish your article to the Sandbox only. This is a good way to see how your article will appear when it's published to the live Best Practices section. (When final approvals are complete, a Content Manager will move your article to the Best Practices section on your behalf.)
Select Request Review when you're ready for an Anaplan subject matter expert to review your content. This will alert a Content Manager who will facilitate the review process. 

That's it! After you've submitted your article for review, you will be contacted for clarification or edits. Please allow one week for initial contact. Remember, you can review edits anytime by clicking View article history on your article's page.
Contributing content is a great way to give back to the Community! Get started today by visiting the sandbox and checking out the writing resources. How else can we help you? Let us know what you think in the comments below!
Tagged: