Scale With Anaplan: The 3 Tenets of Planning at Scale
edited December 2022
in Blog

As organizations evolve and expand to serve a growing number of use cases, customers, and employees, scalability—the ability to support greater demand without impacting performance—is critical to success. Yet, with many traditional point or on-premises planning tools that operate in silos, scalability can appear as an operational hurdle. This type of planning drastically restricts cross-functional teams from collaborating and planning across new use cases. Further, these methods simply can't keep pace with the increasing volume of data and lack the agility to plan frequently to adapt to business changes.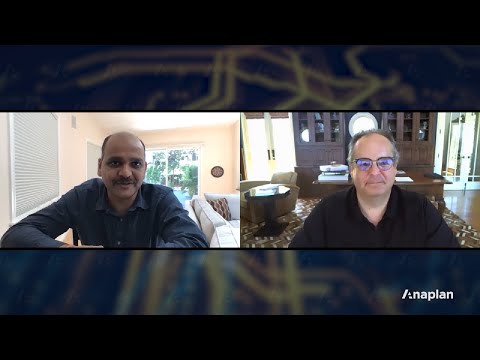 https://www.youtube.com/watch?v=bd51rDQaSw4

Organizations need a platform that enables planning and modeling that can seamlessly scale and adapt as they grow. Such a platform can support modeling of multiple use-cases to truly model the business and can handle the expanding infrastructure required by increasing volumes of data—all while enabling cross-functional teams to build smart analytical models. Moreover, models need to be updated in real-time and always available. 
As business needs evolve, Anaplan is here to help with a scalable planning platform that supports and unifies multiple use cases and large data sets and allows for more frequent planning. Anaplan's platform is built to address the three core tenets of planning at scale. Each of these tenets is specifically designed to empower organizations to expand and adapt in real-time with organizations. 
Tenet 1: Modeling That Spans Multiple Use Cases
Anaplan enables you to create effective models across a variety of use cases, including finance, sales, supply chain, marketing, and more. With the Anaplan planning platform, teams of all sizes can create models to map scenarios or answer questions across the entire organization. Our cloud-based platform has in-memory processing, which means it can easily scale to support any number of users or volume of data without impacting performance. A unified platform that spans the entire enterprise and shares data from each use case enables cross-functional teams to create more informed, impactful models in one unified environment that scale as their needs evolve. 
In addition, Anaplan's cloud-based Hyperblock technology incorporates a flexible database and powerful calculation engine that can support multi-dimensional models. It can scale to the needs of any number of use cases in addition to drastically speeding model calculation time, enabling faster, more agile decisions across the organization. Teams across various use cases can ensure consistency across all models, and administrators gain visibility and control with a centralized platform to keep things organized. The platform delivers high-speed reliability regardless of size and can easily scale to a large workforce and support new models as an organization expands.
Tenet 2: Planning With Data at Scale
While spanning multiple use cases is an important requirement for a scalable planning platform, it must also be able to host and manage large data sets to support more models as an organization grows. Our cloud-based platform can scale to incorporate large volumes of data required to build new models.  
A cloud-based data hub provides a centralized hub for every team and business function to access. Designed as a hub-and-spoke model, each department will access the same data repository—or source of truth—when creating models. If one model, in particular, is changed, others leveraging shared data will instantly be updated as well, ensuring consistency and continuity. This ensures that teams can access accurate, agile models quickly at scale. 
In addition, a unified data hub allows teams to extend their capabilities and build robust solutions with third-party integrations to customize their platform. Interoperability with industry-leading tools and purpose-built custom integrations allows customers to collect and share data in the centralized data hub. Partner and third-party integrations can easily be added to scale with business and ultimately share data with key stakeholders across the enterprise faster.
Tenet 3: Continuous, Agile Planning in the Cloud
Change is inevitable and disruptive to even the most well-thought-out business plans. Whether from internal or external circumstances, an organization's success is dependent on its ability to pivot quickly amid unforeseeable circumstances. Anaplan delivers dynamic cloud-based capabilities with reliable, high-performance computing capabilities so that planning can scale to an influx or change in data, ensuring models are always current. Business leaders can adapt to change by quickly and accurately answering customer questions based on real-time model updates.
In addition, it quickly adapts to new data, allowing teams to pivot their planning along with new business changes. Teams can collaborate and plan much more frequently, gaining the ability to make more informed decisions than if they were to rely on traditional methods and outdated plans from the previous quarter. 
Our enterprise-grade cloud infrastructure has scalable compute storage, and built-in security features. Furthermore, our unique Application Lifecycle Management (ALM) allows organizations to build and test application pages in a development environment. Once they are confident with the page or model, they can easily migrate it to production. Teams can keep the same pages across different models with shared data. This allows teams to quickly pivot, make changes when needed, and migrate to a production model much faster. 
---
More About Connected Planning
---
Connected Planning: Combining the Tenets of Scalability
Connected Planning unifies data, people, and plans—connecting one use case across an organization to a variety of others. Connected Planning combines the three tenets of scalability to unify planning processes for organizations with evolving needs. Our centralized platform has the unique ability to support multiple use cases across an organization by encompassing finance, sales, supply chain, marketing, and more, while also meeting the needs of large-scale data and frequent planning. All of this helps business leaders meet the needs of a high-performance planning solution at scale.
In the coming weeks, we'll dive deeper into each of these tenets to give an insider's view of how Anaplan meets the challenge of sustainable scalability—one tenet at a time. What questions do you have about scalability? Tell us in the comments below. 
Tagged:
Comments