CMA Program Certification Resources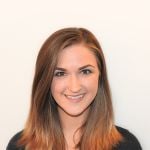 Certified Master Anaplanners wear many hats and need to work as effectively as possible. Below are various resources consolidated in one place that you will find helpful along your journey as a Certified Master Anaplanner.  
Certification Resources
Visibility and transparency into your current status as a Certified Master Anaplanner and completed contribution points are some of the most requested features for the Certified Master Anaplanner Program, and plans are being executed on to be able to deliver on these requests. There will be more Certified Master Anaplanner Program Certification resources coming to this section soon! 
Tagged: